Boardman: Motorists should be held liable for collisions with cyclists
Chris Boardman calls for strict liability for drivers involved in crashes with cyclists and pedestrians to help protect vulnerable road users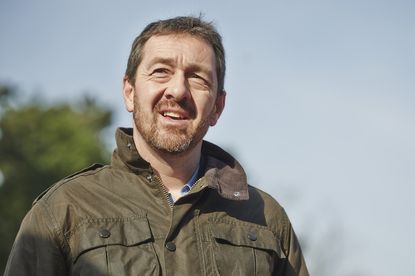 (Image credit: Luke Webber - British Cycling)
Chris Boardman is calling for better legal protection for cyclists and pedestrians, claiming that motorists should be liable for incidents involving vulnerable road users.
Speaking to the London Evening Standard, in an interview published on May 19, the 1992 Olympic champion said that there should be a strict liability enforced to ensure that all road users are protected.
"The fact is, if you want to kill someone, do it in a car; it's the way to get the least punishment," he said. "We should have strict liability in the UK so that if you are in a vehicle you're held responsible - as much to protect pedestrians as cyclists."
"Police should target bad behaviour no matter who it is. People riding a bike are just as prone to bad behaviour as anyone else."
>>> Boardman: Cycling pledges show Tories have failed to listen
In an interview with the same newspaper last week, Sir Bradley Wiggins claimed that helmets should be made mandatory in the United Kingdom to help cyclists protect themselves.
Boardman, meanwhile, is quite outspoken on the subject and courted controversy last year for appearing on a BBC Breakfast video on cycle safety without a helmet as he rode around Manchester.
"I seldom wear a helmet," he added to the Standard. "Statistically, you can cycle 800 times around the globe without having an accident," he said.
"If people want to wear one, no problem, but if you start pushing for it, you should also tell people to wear one when they're up a ladder, when they're in the bathroom or driving a car - all of which are statistically more dangerous."
Thank you for reading 20 articles this month* Join now for unlimited access
Enjoy your first month for just £1 / $1 / €1
*Read 5 free articles per month without a subscription
Join now for unlimited access
Try first month for just £1 / $1 / €1