Boris Johnson rejects LCCI calls for changes to segregated cycleway
The Mayor of London says TfL will work to minimise delays to other road users caused by the segregated routes along Victoria Embankment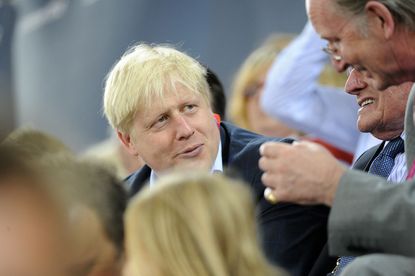 Mayor of London Boris Johnson has rejected calls to amend the £50m cycle superhighway, after business groups recommended reducing the proposed segregation.
The London Chamber of Commerce and Industry said the current plans would restrict access to shops and businesses and said delays to other road users would be 'unacceptable', according to the Evening Standard.
"There are a range of amendments that can, and must, be made to the current proposals from reviewing cycle lane dimensions to time allocated to lane usage," the LCCI said.
"We urge TfL to review its current proposals and engage with interested parties to identify solutions that are pragmatic, balanced and in the best interests of the capital as a whole."
But while the Mayor insists Transport for London will work to minimise the delays caused by the east-west cycle route he says the support for the plans is evident.
A spokesman for the Mayor said: "The Mayor is of the strong view that segregation will save cyclists' lives and that semi-segregation would not save any more road space.
"He is listening to the concerns raised over delays to other road users and is working with TfL to minimise them where possible.
"Londoners support our plans, with around 80 per cent of respondents to our recent consultation in favour. A large number of London's leading businesses have also pledged their support."
March and 'die-in' on Oxford Street attracts thousands of protesters.
Three friends, three gears, 300km
Thank you for reading 20 articles this month* Join now for unlimited access
Enjoy your first month for just £1 / $1 / €1
*Read 5 free articles per month without a subscription
Join now for unlimited access
Try first month for just £1 / $1 / €1