Bosisio tests positive for EPO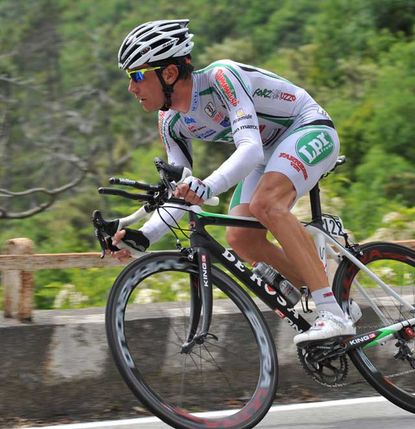 Gabriele Bosisio of the LPR Brakes team has been suspended by the UCI following a positive test for EPO.
The Italian registered an 'adverse analytical finding' of the Recombinant EPO in a urine sample from an out-of-competition test dating from September 2 2009.
According to the UCI, Bosisio's positive test was a "direct result of a targeted urine test conducted immediately after a blood test triggered an unusual blood profile within the biological passport programme".
Bosisio is the second LPR rider to test positive this season, after Danilo Di Luca was also found positive for the same drug during the 2009 Giro d'Italia.
Bosisio was 27th in this year's Giro d'Italia and fifth in the 2008 Tour of Britain. He also enjoyed a brief spell in the maglia rosa in the 2008 Giro.
The UCI's suspension remains in force until a hearing of the Italian Cycling Federation; in the meantime, Bosisio has the right to request and attend the analysis of his B sample.
Thank you for reading 20 articles this month* Join now for unlimited access
Enjoy your first month for just £1 / $1 / €1
*Read 5 free articles per month without a subscription
Join now for unlimited access
Try first month for just £1 / $1 / €1