Brailsford must pick Wiggo
Why Sir Bradley has to ride the Tour de France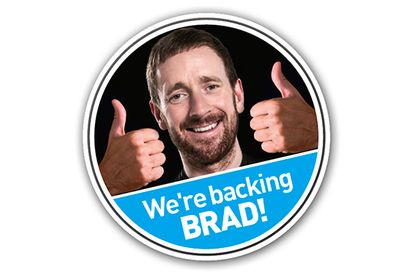 Oh, Bradley what did you do that was so wrong? The 2012 Tour de France winner is in fine form with just over three weeks until the big race but Bradley Wiggins reckons he has little to no chance of making the Team Sky line-up.
With the Grand Départ in Yorkshire and stage three finishing outside Buckingham Place, it is simply unthinkable that the cycling knight will be sidelined because of a personality clash with Chris Froome. Fearing the inevitable, Wiggins scored a pre-emptive strike when he announced his exclusion live on BBC Breakfast last Friday.
"As it stands I won't be there," he told viewers. "I am gutted. I've worked extremely hard for this all winter. I feel I'm in the form I was two years ago at the 2012 Tour de France."
Wiggins's lament put team boss Dave Brailsford on the defensive. "The team for the Tour is not yet finalised," he insisted.
"I will be the one making the decision on who is in that team. The riders can offer an opinion but they don't select the team and they never will."
In the likelihood that he'll go for the soft option and chuck Wiggo out, it will leave fans cheated of seeing their hero race just because Brailsford wants a quiet life at Team Sky. We're backing Wiggo for the Tour. Nothing else makes sense.
Robert Garbutt is editor of Cycling Weekly
Thank you for reading 5 articles this month* Join now for unlimited access
Enjoy your first month for just £1 / $1 / €1
*Read 5 free articles per month without a subscription
Join now for unlimited access
Try first month for just £1 / $1 / €1