You can now get 100 Greatest Cycling Climbs as an app
The popular book has been developed into an app for both Apple and Android phone users.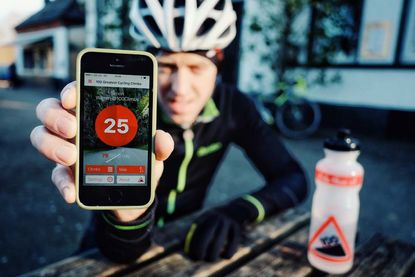 (Image credit: 100 Climbs)
First came the book, followed by a video series to go with your virtual training, then came a poster, and now there's a 100 Greatest Cycling Climbs app.
Cycling Weekly contributor Simon Warren has developed both an Apple and Android app that enables you to ride the 100 climbs and sync to Strava at the same time.
>>> Four tips to nail any climb (video)
The easy-to-use app locates the nearest climbs to you via your phone's GPS and via the link with the Strava, it gives you a 100 Climbs score, detailing how many you have ridden.
Watch: How to tackle short, sharp climbs
Just like the book and on-screen on the videos, all the essential facts are in the app: length of the climb, height gain, maximum gradient, steepest gradient and a profile of the ascent.
Warren also provides a rating of each climb out of 10 (or in Beaclach-na-Bà's case, 11/10).
The app costs £5.99 and is available from both the Apple App Store and Google Play.
Through Strava, the app details how many times you have climbed the ascent, making it easier to see if you have got slower or faster between your attempts.
Thank you for reading 20 articles this month* Join now for unlimited access
Enjoy your first month for just £1 / $1 / €1
*Read 5 free articles per month without a subscription
Join now for unlimited access
Try first month for just £1 / $1 / €1