Cavendish: Four wins and counting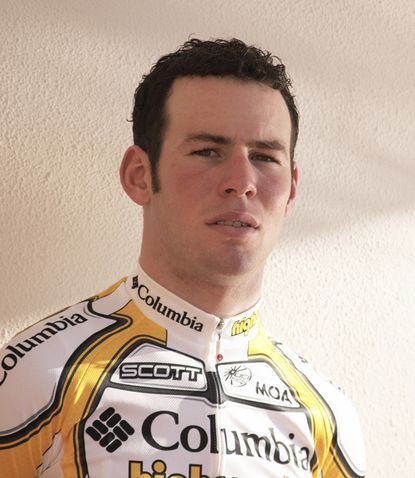 It's hard to believe that Mark Cavendish has only just started his third year as a professional cyclist - and it looks like it's going to be another year of racking up the victories for the Manxman, with four wins already to his name.
Cavendish literally burst onto the scene with his explosive sprint finish in 2007, winning a total of 11 professional races, followed in 2008 by 17 - four of which were at the Tour de France. So far in 2009 he has chalked up four wins: two stages in the Tour of Qatar and two in the Tour of California. And it's still only February.
Being a pure sprinter, all of Cavendish's wins have come from bunch finishes - which is where he excels in finding the narrowest of gaps and punching himself across the line. He describes himself as the fastest man over the final 200 metres. It's not an idle boast, but a statement of fact.
What is different this year is that Cavendish has won a stage that featured significant hills. He has traditionally only fared well on flat stages - like those in the Tour of Qatar - and has always struggled on mountain stages. However, California's stage four from Merced to Clovis was littered with lumpy terrain. Cavendish's Columbia team rallied to pull back the day's break and then propel the sprinter to the head of the field, where he paid them back with an emphatic win.
?To be truthful I wasn't planning on getting anywhere near the front today," Cavendish said after stage four.
"I thought it would be about survival, but like I always do, even if a stage finishes on Alp d'Huez, I make sure I know the final few kilometres just in case."
Cavendish has matured as a rider very quickly, and his preparation and team back-up now match his natural talent for a fast finish.
It's no wonder that Cavendish has moved up to second place in our all-time list of British pro winners - only Chris Boardman has won more professional races. Who would bet against Cavendish sitting at the top of the table by the end of the summer.
At its pre-season training camp in January, Cavendish's Columbia-Highroad squad practiced his lead-out train over and over
Taking his first win of 2009 at the end of Tour of Qatar stage four
Cavendish takes Tour of Qatar stage six
Columbia-Highroad fielded a strong team at the Tour of California. Here Cavendish rides behind team-mate George Hincapie and some Texan bloke
Cavendish broke new ground by winning the lumpy stage four of the Tour of California
Winning his second stage in California, and sealing the race's green jersey
Thank you for reading 20 articles this month* Join now for unlimited access
Enjoy your first month for just £1 / $1 / €1
*Read 5 free articles per month without a subscription
Join now for unlimited access
Try first month for just £1 / $1 / €1