Chas Messenger saved but reduced to one day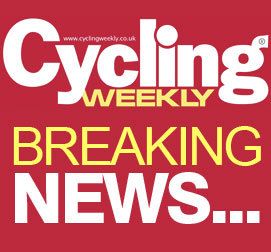 The Chas Messenger race is to remain on the calendar this year, thanks to a timely intervention by the race's sponsor.
Cycling Weekly reported this morning that the race was set to be cancelled because organiser, Ian Chatfield, had been unsuccessful in finding a replacement sponsor.
However, the original sponsor has now re-affirmed its commitment and will commit to the event. The stage-race will be reduced to a one-day event, although it will remain part of the Premier Calendar.
The breaking news story obviously caused a bit of a stir in the cycling community.
"People have been contacting me today, asking me what's happening with the race," explained Chatfield.
"The original sponsor is stepping back in, but due to budget restrictions, we'll be toning it down to one day. We're not sure whether it'll be run on the Saturday or the Sunday yet, but we'll certainly be choosing a tough route".
The Chas Messenger was won by Russell Downing last year. The race took its name from the for British road team manager who was in charge the day Beryl Burton and Graham Webb won world titles in 1967. Mr Messenger died last July aged 94.
It's certainly good news for the sport in Britain but comes after cancellations to affect other races.
Organisers of the Archer Grand Prix had hoped to run the race but a lack of sponsorship meant it was cancelled for the second year in a row.
And down in the west country, the Tour of Wessex Premier Calendar race has been trimmed back from a three-day stage race to a one-day event because of escalating policing costs.
You can read more about the future of cycle racing on the highway in the next edition of Cycling Weekly.
RELATED LINKS
2009 Archer Grand Prix cancelled
Tour of Wessex relaunched as a one-day race
British race calendar 2009
Chas Messenger dies
Thank you for reading 20 articles this month* Join now for unlimited access
Enjoy your first month for just £1 / $1 / €1
*Read 5 free articles per month without a subscription
Join now for unlimited access
Try first month for just £1 / $1 / €1