Collisions between cars and bikes could be nearly halved if all cars had this clever new braking system
New Bosch system also includes technology to prevent "dooring" of cyclists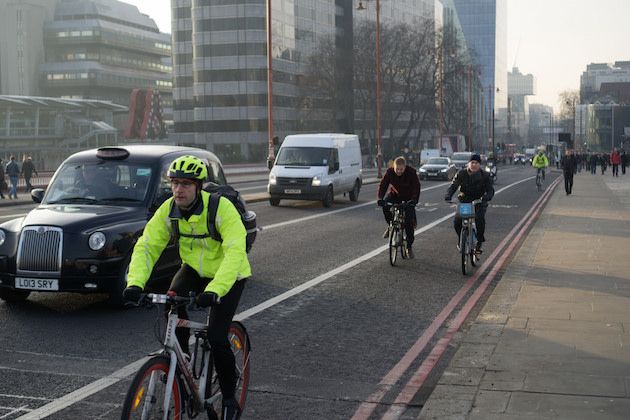 (Image credit: Flickr/Tom Page)
Nearly a half of collisions between cyclists and cars could be prevented (or at least reduced in severity) if all cars were fitted with a new automatic braking system, the company behind it has claimed.
Perhaps best known for its washing machines, fridges, and, of course, e-bike motors, Bosch has now created a new automatic braking system which uses radar and video sensors to detect cyclists and pedestrians near the car.
>>> Driverless cars could change the way you cycle
Bosch claims that its system can start full braking in just 190 milliseconds - slightly longer than it takes to blink - and that if it was fitted to every car in Germany then it "would prevent almost half (43 per cent) the bicycle/motor vehicle accidents that result in personal injury, or at least mitigate their severity."
Watch: Buyer's guide to hybrid bikes
As well as the emergency braking system, the radar will also be used to help alert drivers and passengers to cyclists approaching from behind. This will detect any other road users within 20-metres of the car, and warn occupants before they open the car doors, hopefully preventing the "dooring" of cyclists.
>>> Top tips for commuting to work by bike
"Driver assistance systems are the next step along the path toward accident-free driving," said Bosch board member Dr. Dirk Hoheisel.
"These electronic assistants are always vigilant and, in emergencies, they respond more quickly than people can. They provide support just where drivers need it – in busy city traffic."