COOKE SPRINTS TO FIRST WIN OF THE YEAR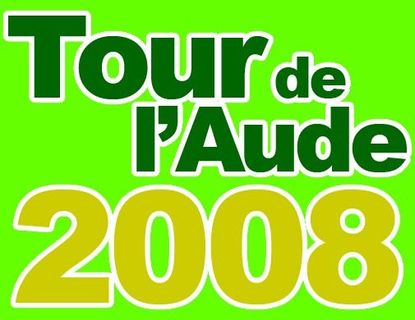 Nicole Cooke won the first road stage of the Tour de L?Aude today after she and British team mate Sharon Laws controlled proceedings at the front of the race.
The win is Cooke?s first of the year and sent a clear message to all her rivals who may have mistaken a slow build up in the early part of the 2008 season for a lack of form.
Cooke normally likes to win year round, but in Olympic year the Welsh woman is working with British Cycling to time her build up to the Olympic road race this August just right.
Today?s victory came after some superb team-work from new girl Sharon Laws. Laws only joined the British set-up last month after previously combining her racing with her work at mining company Rio Tinto, but was one of only two riders to go with Judith Arndt when the German attacked on the main climb of the day the Col de Salettes.
?It was a long climb and very gradual, but the last two kilometres were pretty savage and it caught a lot of people out,? Great Britain team manager Julian Winn told cyclingweekly.co.uk. ?It was split to pieces, [then] Arndt attacked and Sharon went with her.?
Former world champion Susanne Ljungskog and Trixi Worrack both got across to the pair and the four held their lead on the technical descent as a second group of five formed, including Cooke. ?It was then fast all the way in,? said Winn. ?I told Sharon to stop working and Nicole jumped across a 20 second gap. She was on her own so was fully committed. Sharon then policed it, doing the perfect team-mate role.?
After catching her breath, Cooke, one of the fastest finishers in the women?s peloton, won the sprint. The result lifts her to second overall behind Ljungskog who posted faster times in yesterday?s prologue. Laws moves up to fifth, putting the British team in a very strong position.
POOLEY NOT FAR BEHIND
It was Emma Pooley who had lit the fireworks on the main climb of the day, attacking and holding a 20 second gap for part of the climb. But the Swiss based rider lost contact with the leaders, along with 18-year-old Jessica Allen, on the difficult descent.
?Emma is disappointed that she can?t go downhill fast, but she knows that?s what?s letting her down. She knows she needs to work on it, you don?t need to tell her. She is getting better, but she?s disappointed with herself,? Winn explained.
Pooley and Allen lost around three minutes, but neither will have to sacrifice their chances to ride for Cooke or Laws, ?we still don?t have a GC rider,? Winn said. ?We wont be riding for Nicole or Sharon, they?ll all just keep riding. I don?t want to stress the riders, the best way to take a jersey is towards the end of a race.?
Tomorrow?s stage is a 27km team time trial, a discipline rarely used in women?s racing, and so one that few teams will be prepared for. Winn is planning for the British team to get around this by telling the six riders to treat it as training; ?I?ve told them to treat it as a chain-gang, as if they?re going through and off.
?I reckon we?ve got three or maybe four of the strongest riders in the race, but they?ve never done one so I?ll be expecting all sorts.?
TOUR DE L'AUDE 2008: STAGE ONE RESULTS
1. Nicole Cooke (Gbr) Great Britain team 107km in 3.15:04hrs
2. Trixi Worrack (Ger) Team Nurnberger
3. Susanne Ljungskog (Swe) Menikini - Selle Italia
4. Judith Arndt (Ger) Team High Road all same time
5. Sharon Laws (Gbr) Great Britain team at 1sec
6. Claudia Hausler (Ger) Team Nurnberger at 39sec
7. Luise Keller (Ger) Team High Road
8. Carla Ryan (Aus) Australian team all at same time
9. Christine Thorburn (USA) Webcor Builders at 43sec
10. Amber Neben (USA) American team at same time
Other British
21. Jessica Allen (Gbr) Great Britain team at 2.41min
32. Emma Pooley (Gbr) Great Britain team at same time
52. Helen Wyman (Gbr) Swift Racing at 9.54min
61. Catherine Hare (Gbr) Great Britain team at same time
79. Leda Cox (Gbr) Great Britain team at same time
98. Emma Davies-Jones (Gbr) Swift Racing at 20.26min
101. Gabriella Day (Gbr) Swift Racing at same time
GENERAL CLASSIFICATION
1. Susanne Ljungskog (Swe) Menikini - Selle Italia 3.20:04hr
2. Nicole Cooke (Gbr) Great Britain team at 2sec
3. Judith Arndt (Ger) Team High Road at 6sec
4. Trixi Worrack (Ger) Team Nurnberger at 16sec
5. Sharon Laws (Gbr) Great Britain team at 17sec
6. Amber Neben (USA) American team at 48sec
7. Christine Thorburn (USA) Webcor Builders at 52sec
8. Claudia Hausler (Ger) Team Nurnberger at 1min
9. Luise Keller (Ger) Team High Road at 1.03min
10. Carla Ryan (Aus) Australian team at 1.11min
RELATED LINKS
Prologue: Cooke top Brit
Preview
Stage details
Start list
Thank you for reading 5 articles this month* Join now for unlimited access
Enjoy your first month for just £1 / $1 / €1
*Read 5 free articles per month without a subscription
Join now for unlimited access
Try first month for just £1 / $1 / €1