CUMMINGS BATTLES AGAINST KNEE INJURY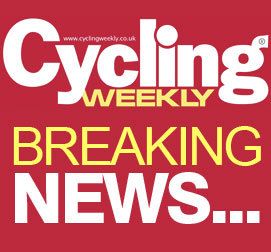 A nagging left knee injury is threatening Steve Cummings early season. The Barloworld pro has only been able to train for a maximum of half an hour on the turbo since December 23.
?It?s worrying.? the 26-year-old told Cycling Weekly from Mallorca. ?It?s like the knee-cap is sliding out of line and it makes it too painful to ride my bike for long periods. Plus when it?s bad, I have a limp.?
?Frank Schleck [the CSC star] has a similar problem. It?s maybe due to my position on the bike and a change in pedals, or just a whole load of general factors.?
?It?s very unpredictable. Yesterday I only rode on the turbo for a bit and it started hurting and I was limping afterwards, today it?s been better. I think if I don?t over-do it I should improve slowly but surely.?
Cummings has had some notable success in early season races in the past. In 2006 he finished second in Italy?s first big date of the calendar, the Laguiglea Trophy, as well as placing on stages in the Etoile de Besseges in France.
This time last year things could not have be going better for Cummings: he finished a training camp in Mallorca by posting a new personal best and unofficial British record on a 3.5 kilometre climb, from Puerto de Pollenca to Atalaya de Albercutx, that the GB squad use for testing.
Fast forward 12 months and it?s a different story. Due to start his 2008 season in mid-February in Italy, Cummings is now unsure how long he will have to wait before racing.
?I have no idea really.? he admitted. ?First it?s a question of seeing how the injury goes, and then I?ll be taking it from there.?
Thank you for reading 20 articles this month* Join now for unlimited access
Enjoy your first month for just £1 / $1 / €1
*Read 5 free articles per month without a subscription
Join now for unlimited access
Try first month for just £1 / $1 / €1