CW Exclusive: McQuaid slams AFLD as UCI respond to Tour de France accusations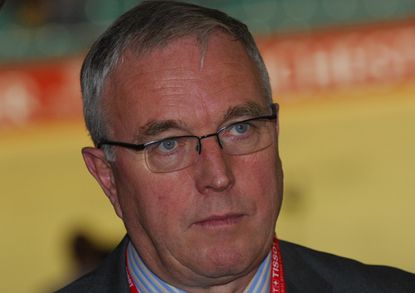 UCI President Pat McQuaid has slammed the AFLD, responsible for anti-doping in France, after the two exchanged accusations in reports on anti-doping testing during the Tour de France.
The two bodies were supposed to work together to fighting doping during this year's Tour but now seem to be more interested in scoring points and criticising each others methods of working.
In early October the AFLD accused the UCI of a series of errors in testing procedures and suggested the UCI favoured Lance Armstrong's Astana team. The UCI has responded by deny all the accusations and highlights errors of the AFLD.
Cycling Weekly has obtained a copy of the 10-page UCI response to the AFLD accusations.
The final summary reads: "The UCI reiterates clearly that the Anti-Doping programme conducted at the 2009 Tour de France was comprehensive and robust, incorporating the most contemporary and advanced collection and analysis techniques."
"The UCI is disappointed and angry that a partner in the international fight against doping chooses to submit such a groundless report which undermines rider and public confidence in the anti-doping programme conducted at the 2009 Tour de France."


McQuaid attacks Bordry
Speaking exclusively to Cycling Weekly, McQuaid was even less diplomatic and openly criticised AFLD president Pierre Bordry.
"There's a lot of misconception of how good the AFLD is," McQuaid said."The report we put out will show they were completely ridiculous and incompetent."
"The AFLD's reputation amongst some other international federations is very poor and rightly so because I know the circumstances around them."
"We've got a situation where the president wants to get publicity come the Tour de France. It's the only event that gives him publicity and he seeks to do it. He's doing damage to cycling, he's doing damage to the Tour de France, damage to French cycling and its got to stop. The UCI will not accept the accusations that we're incompetent or don't do things right."
Cycling Weekly has forwarded McQuaid's comments to the AFLD but had no reply at the time of publication.
Thank you for reading 20 articles this month* Join now for unlimited access
Enjoy your first month for just £1 / $1 / €1
*Read 5 free articles per month without a subscription
Join now for unlimited access
Try first month for just £1 / $1 / €1