Cycling campaigners awarded in Queen's Birthday Honours
CTC's Roger Geffen and Sustrans' Malcolm Shepherd receive honours from Queen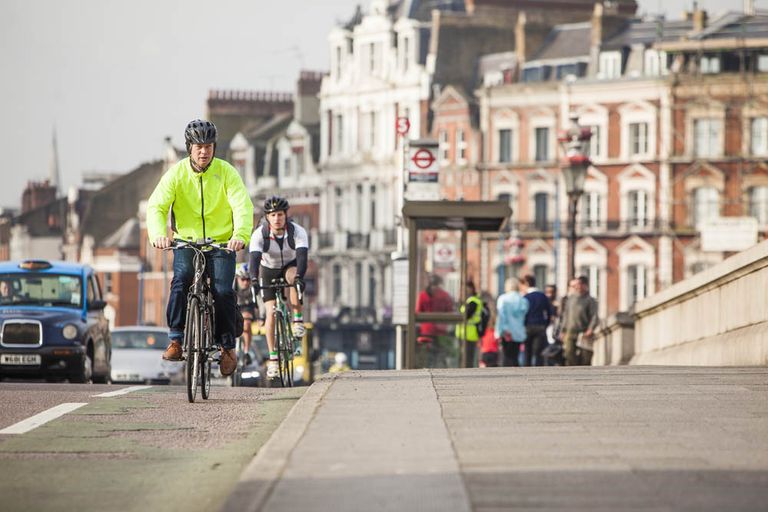 (Image credit: Chris Catchpole)
Two cycling campaigners have been credited with recognition for their work in the Queen's Birthday Honours.
Roger Geffen, campaigns and policy director at national cycling charity CTC, has been awarded an MBE for his services to cycling. Sustrans chief executive, Malcolm Shepherd, will receive a CBE for his contribution in protecting the environment and improving people's health.
Both described the achievement as a "great honour" but diverted the attention onto colleagues and fellow campaigners, saying that is was a collective effort from local volunteers "who never cease to amaze" and various charities and campaign groups, such as the Space for Cycling.
Mr Geffen, saying he "was amazed and humbled" and that it was "not a one person effort", told Cycling Weekly that pursuing CTC's intentions of a £10-per-head cycling budget remains of greater importance.
"I would rather have the investment than three letters after my name so I won't give up campaigning.
"In 2012 we managed to get the Cycling and Walking Investment Strategy in place and that was helped by the Get Britain Cycling Parliamentary Inquiry.
"The Inquiry was significant but even though we have the commitment to cycling, we are now arguing how much funding.
"It would be the feather in our cap if we were to achieve the £10 per head."
>>> Cycling use falls due to 'lack of commitment' from government, says CTC
Working in charities for 24 years, Mr Shepherd reflected: "The journey thus far has required immense energy and determination, but my driving force remains a desire to safeguard our future and foster the health and well-being of the generations to come.
"I have been inspired by the many talented people I have had the pleasure to work with over the years, most particularly my colleagues at Sustrans. This award is also recognition of their work."
Mr Geffen began work at CTC in 2002 and lists averting a ban on all children having to wear helmets in his first year as one of his finest achievements, alongside amendments to anti-cycling rules proposed in a revised Highway Code in 2007 and "pushing cycling up the agenda, especially in the past five years".
Mr Shepherd's history in the sector has seen him be one of the founding members of Saferworld, three years the Chair of Friends of the Earth, being on the Council of the National Trust and a board member of the now-defunct Cycling England.
Video: How much faster is an aero bike?