Cycling quiz: 12 questions on bicycle tech through the ages
Test your knowledge of some of the innovations in cycling's history with this week's cycling quiz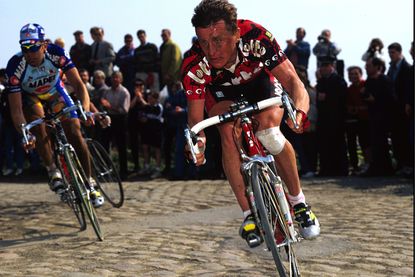 The modern day super light, aero road bikes that we see winning Grand Tours are a far cry from the humble 'Safety Bicycle' of the late 1800s. Despite not changing fundamentally since the Safety Bicycle replaced the Penny Farthing as the de rigeur design, the tweaks and developments that have happened at regular intervals since have brought us to where we are today.
Some developments have been stymied by UCI regulations brought in in the mid '90's such as the minimum weight limit, the 3-to-1 ratio on tubes, and parameters set on time trial positions and authorised equipment.
By no means a comprehensive detailing of everything that has been made, changed, discarded and reintroduced over the past 13 decades or so this cycling quiz gives a snapshot of some of the more standout changes over the years. Standout, but not necessarily the best or longest lasting.
From tyres to gear shifting, and car brand assistance to handlebar width, test your knowledge with these 12 questions.
Thank you for reading 20 articles this month* Join now for unlimited access
Enjoy your first month for just £1 / $1 / €1
*Read 5 free articles per month without a subscription
Join now for unlimited access
Try first month for just £1 / $1 / €1