DEATH OF BERNARD THOMPSON, TOP CYCLING PHOTOGRAPHER OF HIS ERA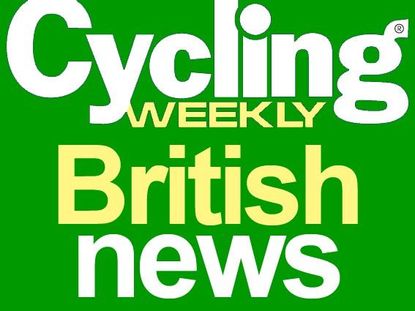 Bernard Thompson, whose photographs and reports in Cycling Weekly delighted time trialling fans for more than three decades, died suddenly last week, at his home in Lyddington, Rutland. He was 83.
?Snapper? became so well known and liked, that his occasional absence from an event would often be greeted with dismay, as if a star rider had scratched.
He and his wife Ethel (Eth) were an integral part of the cycle racing scene in Britain from the 1960s through to the early 1990s.
Many riders will recall the post race chat and a slice of Eth?s home-made fruit cake at their camper van, easily spotted at the roadside, emblazoned with the huge ?Cycling? magazine logo.
Thompson took thousands of pictures with his Nikon and beloved Leica, covering everything from domestic time trialling ? his first love - to road racing and the National Track Titles.
They included the big home internationals, the Milk Race Tour of Britain, the Scottish Milk Race, and the World championships in Britain in 1971 and 1982.
Born in 1924 in Southfields, West London, he went to school at Wandsworth Technical College. He joined Hayes Swifts CC and took an engineering job, being employed in ?reserved occupation? on war work during the Second World War.
But at weekends he would clock up the miles, staying away at and B&Bs or camping. When he took up racing in 1945, he proved handy against the clock, with times of a 1-14 first ?25?. 2-12 ?50? and 4-37 ?100?.
In 1946, he was called up to do his National Service with the RAF in North Wales. Afterwards he joined Middlesex RC where he became a firm friend of Arch Harding, a legendary figure of the time.
Thompson developed a love of cycle touring abroad and his wanderlust saw him emigrate to Australia in 1955.
But one of his reasons for going was to see the 1956 Olympic Games in Melbourne, where he saw Chris Brasher win gold in the Steeplechase, and Italy?s big star Baldini win the road race.
Although he enjoyed Aussie, and first began to dabble with photography while there, he returned home in 1959, armed with his first serious camera, a Rollieflex.
He was soon shooting cycling events and came to Jock Wadley?s notice, the editor of Sporting Cyclist, who first published Thompson?s pictures in the February 1960 issue. When Cycling?s editor Ken Evans offered Thompson a job as photojournalist, his career path as one of British cycling?s most respected photographers was assured.
By the late 1960s, the Thompson?s had joined the Hounslow and District Wheelers, and their house in Holyport, Berkshire, soon became the unofficial club house. In those days the Hounslow were winning time trial championship after championship.
Thompson?s legacy ? 300 of his best shots on CD
Earlier this year Bernard Thompson made an unprecedented offer, to share some of his thousands of archive film with cycling fans, not in book form, but on photo-disc.
Here are 300 images, many previously unseen, for the price of £10, copyright free!
Time trialling was Thompson?s first love and all the great time trial champions of the era are in the collection, including the king, Alf Engers, the ever-green Malcolm Elliott who is still running amok as a veteran in the Premier Calendar series, Beryl Burton, John Woodburn, Ant Taylor, Ray Booty, Frank Colden and countless more.
There are shots of the famous London ? Holyhead road race, showing Tom Simpson, Shay Elliott and Albert Hitchen.
Some show riders in silent contemplation, capture others in full flight. There are vivid roadside scenes of the day, the crowds at the start or finish, the turn marshal. This is a remarkable collection of pictures, dramatic and scenic, all sharply observed, There can be no finer record of this rich period of British time trialling.
Thompson was proud to arrange large format photographic displays for the annual RTTC (now Cycling Time Trials) Champions Night.
The quality of his work is appreciated at its best in such pictures rather than those cropped to fit the news page. Then we see the bigger picture, quite literally, of the lone rider in his splendid isolation on the road.
The scene at the starts and the feeds, the deep lanes, the tree-lined early morning road, the odd buildings, people gathered at a finish and other early morning stalwarts, such as tramps walking by, or sleeping at the roadside impervious to a rider hurtling past at 30mph.
This unique disc includes a fine introduction by Bernard himself, in which he tells of his satisfaction of playing a part in cycling history.
The disc (which opens with Adobe Reader) is available from cycling publisher Peter Whitfield, at Tachbrook House, Charlbury, Oxfordshire, OX7 3PS.
Cheques should be made payable to Peter Whitfield. Email: peterwychwood@hotmail.co.uk Telephone: 01608 81037
RELATED LINKS
Time trial history in pictures
Thank you for reading 20 articles this month* Join now for unlimited access
Enjoy your first month for just £1 / $1 / €1
*Read 5 free articles per month without a subscription
Join now for unlimited access
Try first month for just £1 / $1 / €1