DECISION DAY FOR OPERACION PUERTO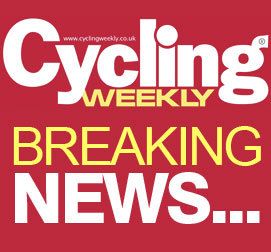 Friday February 8 could be a vital day in the fight against doping in cycling.
After almost a twelve-month wait and 21 months since Operacion Puerto first exploded in May 2006, a Spanish appeal judge will decide if the investigation can be reopened or if the whole thing will be forgotten forever.
According to Thursday?s edition of the Italian Gazzetta dello Sport newspaper, the Audiencia Provincial di Madrid court will finally announce its verdict on the appeal made by the UCI last spring.
The court can either order Serrano to investigate further and perhaps question the athletes involved, or confirm the request for the closure of the case by investigating judge Antonio Serrano.
Under Spanish law, closure of the case would almost certainly mean that none of the evidence, 200 bags of blood and hundreds of notes found in Dr Fuentes blood lab can be used to investigate the long list of athletes that were initially implicated.
This could mean that the biggest every doping scandal in cycling will be swept under the carpet forever.
Because there was no specific doping law in place when Operacion Puerto was carried out in 2006, the investigation has always struggled to establish serious accusations against Dr Eufemiano Fuentes and the other doctors involved. They were eventually investigated for crimes against public health because of the way they handled athlete?s blood and kept it in freezers without following the standard procedures. However judge Serrano eventually closed the investigation because he believed Fuente?s actions cannot be considered a crime against public heath because no direct damage to the athletes? health could be proven.
UCI AND WADA TARGET VALVERDE
According to Gazzetta dello Sport the UCI and WADA are trying to continue the investigations of riders implicated in Operacion Puerto even if the case is closed in Spain.
Gazzetta report that the UCI and WADA have appealed to the Court of Arbitration for Sport so that they test compare Alejandro Valverde?s DNA with a bag of blood tested as part of the Operacion Puerto investigations.
Valverde signed the UCI ethics code in 2007 and so agreed to DNA tests but as ever, the legal debate will centre on if the evidence in Operacion Puerto can be used to sanction riders involved.
Thank you for reading 20 articles this month* Join now for unlimited access
Enjoy your first month for just £1 / $1 / €1
*Read 5 free articles per month without a subscription
Join now for unlimited access
Try first month for just £1 / $1 / €1