Devon and Somerset building a racing team to be proud of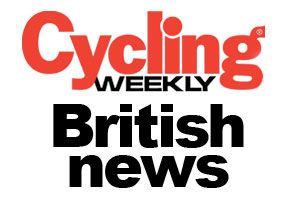 Devon and Somerset County Councils are truly switched on to cycling, in all its forms, be it promoting stages of the Tour of Britain, building a cycling infrastructure in Exeter (see feature in Cycling Weekly published today) or backing a racing club to develop local talent.
The region aims to create a cycling legacy to benefit the local economy and environment and their pride is the South West Bike Academy, riding as the Qoroz-Novatec race team of five young men and one young woman. Their average age is 19.
The men are Ed Griffin, Ben Stockdale, Matt Ullmar, Josh Yetman and Luke Dunbar and they're dipping their toes in the fast running waters of the Premier Calendar series for elite riders.
The lone woman is Greta Junker, an ex-multiple national youth and junior champion who races track, road and circuits in her quest to reach the top.
The Academy riders are good ambassadors for the sport, visiting schools to encourage children to take up cycling. Their talks cover health, nutrition and the environmental benefits to be gained from pedal pushing.
Three of the team rode the recent Tour of Pendle Premier Calendar. Stockdale, Ullmer and Yetman all gained invaluable experience. Like many youngsters ridng against more experienced men, they have a hard time, hanging on as attacks split the field, but they go with the action.
With the half the field out of contention, Stockdale and Ullmer were still in the mix. When a 20 per cent climb split the group, Stockdale stayed with the 35 who sped away with only five kilometres to go.
He was still in the top 15 with 500 metres to go! Then he cramped up. Stockdale finished 33rd, less than a minutes behind winner Russell Downing, while Ullmer chased hard to come in 55th, less that two minutes down. Good effort. Onward and upward, that could be the team's motto.
South West Bike Academy manager David Walters said: "The south west is an amazing area for cycling so we're proud to be based here, and we're delighted to have the support of two forward thinking local authorities who have recognised our aims and realise that it fits in with their own."
"In hosting the Tour of Britain, Devon and Somerset have seen the enthusiasm that can be generated around cycling, and it's a sport and a form of transport that has so many benefits."
"In the immediate future, the Academy is doing everything possible to bring the youngsters in the team through the ranks of the sport, and hopefully their development can lead to success for them and others in future. But we also want to promote cycling in general and our link with the Councils gives us that platform. You never know, Tour riders of the future might be inspired through this project, and I'm pleased that we can play a part in that."