DI LUCA CONFIDENT AFTER DOPING HEARING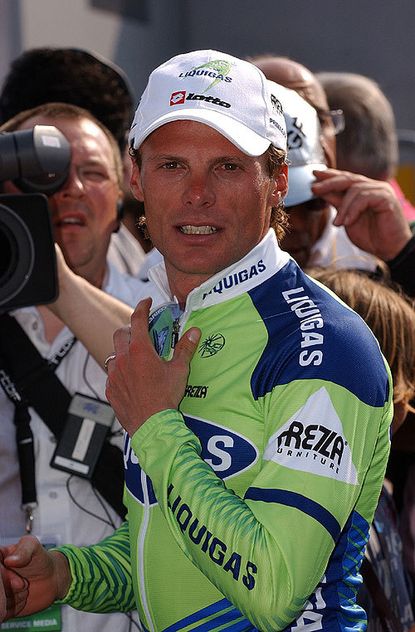 Giro d'Italia winner Danilo Di Luca (Liquigas) has said he is confident of being cleared of any suspiscion of doping after a meeting with the anti-doping investigators of the Italian Olympic Committee (CONI) on Saturday in Rome.
The 31-year-old ProTour leader was summoned to appear before CONI's doping prosecutor Ettore Torri to answer questions relating to the 'Oil for Drugs' police investigation. The investigation focuses on Di Luca's Godfather, Dr Carlo Santuccione, who is alleged to have supplied athletes with banned substances.
"I explained everything I know. It was a cordial meeting and I feel confident for the future," Di Luca said outside CONI's headquarters in Rome.
Torri told journalists that Di Luca had denied any involvement in the case:"He says that he doesn't know anything," Torri said, adding that a decision on Di Luca would be taken by the end of next week.
If the CONI investigastors decide Di Luca is guilty of doping, he could face a two-year ban from the sport. His hopes of avoiding a ban were raised earlier this week, when an Italian judge in his home town of Pescara, decided there were no grounds to pursue a penal case against him.
"I'd like to repeat yet again that I believe I'm going to come out of this situation cleanly," said Di Luca.
"I'm training intensely at the moment. My objective is to ride the world championship."
Di Luca is confident but on Friday former Saeco team mate and friend Eddy Mazzoleni was also quizzed about his involvement in Oil for Drugs but refused to help the investigators.
Thank you for reading 20 articles this month* Join now for unlimited access
Enjoy your first month for just £1 / $1 / €1
*Read 5 free articles per month without a subscription
Join now for unlimited access
Try first month for just £1 / $1 / €1