Dopers won't face criminal prosecution in the UK, says sports minister
Criminalisation "would not necessarily aid the fight" against doping says minister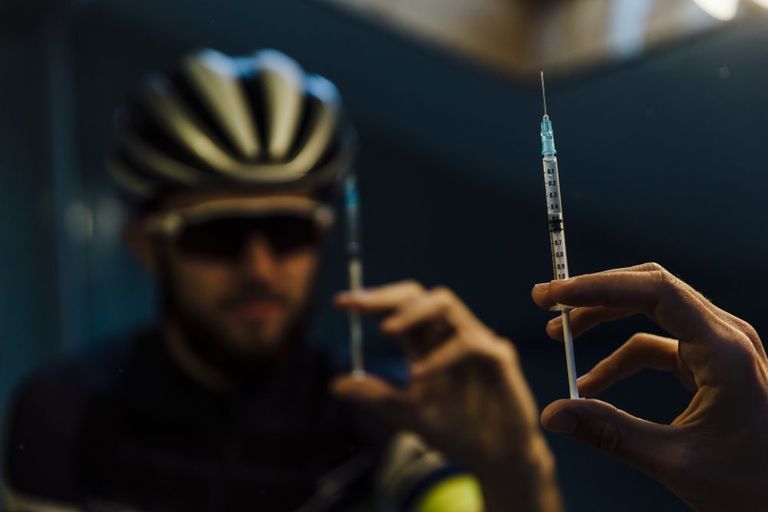 Drugs cheats won't face criminal prosecution in the UK for their actions, says sports minister Tracey Crouch.
Crouch made the announcement on Wednesday after a report into the UK's anti-doping rules, telling the BBC that criminalisation "would not necessarily aid the fight" against doping.
>>> Dr Hutch: The absurdity of doping excuses
Doping is currently illegal in a number of European countries including Italy and France, however the report, which centred around interviews with sports bodies UK Anti-Doping (UKAD) and the World Anti-Doping Agency (WADA), suggested that criminal investigations would slow down the anti-doping processes.
None of those interviewed in the report supported the criminalisation of doping.
"The UK is one of the leading nations in the world in anti-doping with robust testing, information sharing and investigation processes in place," Crouch said.
"It was right that we looked into the case for criminalising doping, however the strong consensus is that it would not necessarily aid the fight against drug cheats.
"We are not complacent though, which is why there are recommendations in the review that I urge the anti-doping authorities, sports governing bodies and health organisations to consider to further strengthen our approach."
The report said that the UK "has an appropriate regulatory framework to tackle doping" but recommendations included more random testing (including providing testers from UKAD should be given more access to conduct random tests) and improved education into drugs. The report also suggested that long-term bans were the most effective way of tackling doping in sport.
Another key point to come from the report concerned the use of Therapeutic Use Exemptions (TUEs) and a potential review of the system.
TUEs, which allows an athlete to take a banned substance to treat illness or injury, have become a controversial point of discussion over the last few years, with a number of high-profile athletes having their TUE data released through the Fancy Bears hack.
2012 Tour de France winner Bradley Wiggins is one of those to have his TUE history heavily scrutinised after his information was leaked by the Fancy Bears in September 2016.
Richard began working with Cycling Weekly in 2013 alongside the then web editor, Nigel Wynn. Taking over as digital editor or Cycling Weekly and mbr in 2014, Richard coordinates site content and strategy with the team.