Earphones 'could have contributed' to cyclist's death
Inquest into death of cyclist cyclist Emily Norton on a roundabout in Howden finds that no other party was involved in the incident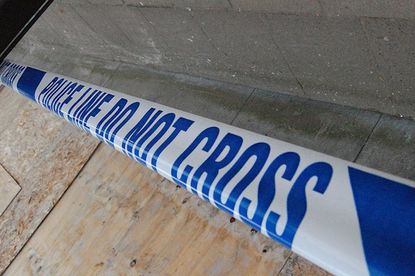 A coroner at an inquest into the death of 38-year-old cyclist Emily Norton has said that the fact she was wearing earphones at the time of the incident that led to her death could have been a contributing factor.
Norton fell off her bike on a roundabout in Howden, East Yorkshire, on June 23. She fractured her spinal cord and skull in the incident, and died of her injuries.
The inquest at Hull Coroner's Court was told that Norton was 'riding purposefully' before the incident, but wobbled and fell off near a heavy goods vehicle that was exiting the roundabout, reports the Telegraph. The inquest heard that Norton likely panicked when she saw the lorry.
Norton was wearing earphones and no helmet at the time of the incident.
>>> 'Record' £770million to be spent on cycling in London
Coroner Professor Paul Marks said: "I cannot determine if she was on her iPhone listening with earphones at the time, but if she had been, it could have caused a distraction and could have contributed to the cause of the accident."
The lorry driver was unaware of the incident, and is not facing any charges. A verdict of accidental death was recorded.
"I accept this was an entirely avoidable incident and the cause of the events that lead up to the accident rest entirely with the cyclist," said Marks. "No charges have been brought against the HGV driver and he has been totally exonerated."
Thank you for reading 5 articles this month* Join now for unlimited access
Enjoy your first month for just £1 / $1 / €1
*Read 5 free articles per month without a subscription
Join now for unlimited access
Try first month for just £1 / $1 / €1