ED CLANCY CONSIDERING HIS OPTIONS FOR 2009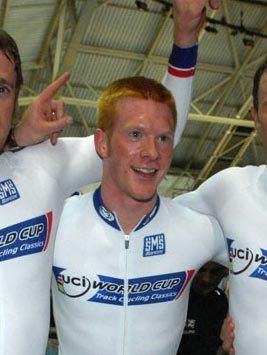 Ed Clancy has four options to weigh up as he decides who to race for in 2009.
He was part of the world record-breaking team pursuit squad that won gold in Beijing but now he has to decide whether to stay in Belgium or return to the UK to race domestically this season.
CW spoke to the 23-year-old as he prepared to take part in the parade to celebrate Britain's Olympic success in central London today.
"There are a few options but I don't know what's going to happen at the moment," he said. "One is to stay with Landbouwkrediet, the other is to go to a new Pro Continental team that's being set up in Belgium.
"Then there is the choice to come back and race in the UK, either with Rapha or the Halfords team.
"I know the plan is to expand the Halfords team so it won't be just two riders, but I don't know any more details than that at the moment.
"It's no secret that I struggle a bit being based abroad so much, so the idea of racing at home appeals. And if there was ever a year to be at home more, next year would be it."
RELATED LINKS
Hayles stays with Halfords, Russell Downing also a target
Wednesday's British news round-up
Tour of Britain: 2009 dates announced