Emma Pooley to make return to road racing for Olympic Games
Having retired from road racing in 2014, Emma Pooley is set to return to the fold for the Olympic Games in 2016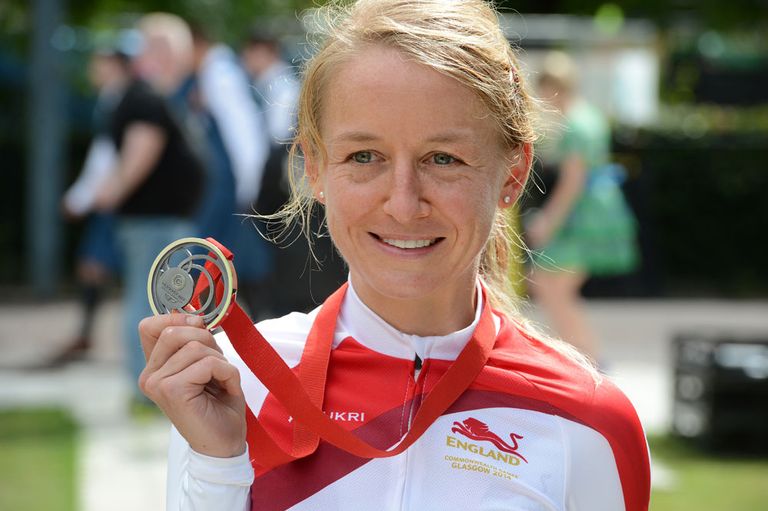 (Image credit: Andy Jones)
Former world time trial champion Emma Pooley is set to return to Team GB in time for the Olympic Games in Rio, two years after she retired from road racing at the Commonwealth Games.
Pooley, who won silver in the Beijing 2008 time trial, has been competing in triathlon since stepping away from the road, winning prestigious events on Alpe d'Huez and Zoffingen, among others, and will continue to participate in multi-discipline events next year.
But the 33-year-old told The Times that the chance to win another Olympic medal has tempted her back into the Team GB fold, adding in a statement on Wednesday that the hilly nature of the Rio time trial course appeals to her.
"My main focus will remain long-distance triathlon and duathlon," said Pooley in the statement. "That's what my sponsors Tempo-Sport bikespeed.ch and NGI support me in competing at; my target for the early part of the season will be the Rapperswil 70.3 half-Ironman which is a home race for me and my sponsor Tempo-Sport.
"In September I want to defend my title as world champion in long-distance duathlon. Because of the hilly nature of the time trial course in Rio, this is a truly rare opportunity that I can't resist. I've decided it's worth a serious attempt at targeting that event. I wouldn't necessarily call it a comeback but 2016 will certainly be a different race programme for me."
A guide to surviving long time trials
British Cycling's technical director Shane Sutton told the Guardian that Pooley could also play a key role in supporting Lizzie Armitstead in the road race, thanks to her skills in the mountains.
"I'm really pleased that Emma is back with us, as that enhances our medal opportunities in the time trial, and it will also enhance Lizzie's opportunity to win if we can have a pure mountain climber like Emma with her in the road race," Sutton said.
"The field will fall away from behind, but I don't see Emma falling behind so I would like to see her in the road race supporting Lizzie."