ETAPE CALEDONIA RETURNS FOR 2008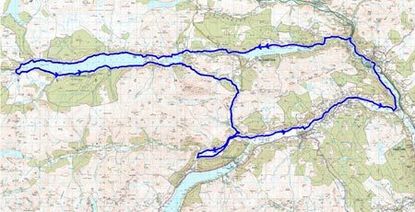 The Etape Caledonia returns for 2008 on Sunday May 18. Well over a thousand riders took part in the 2007 event, which is run on completely closed roads in the Scottish Highlands.
This year the event's organisers have increased the number of available places to 3,000, making it potentially one of the biggest rides in the country - and they won't have trouble filling it. It's popularity is not surprising, given the double delight of being Britain's only sportive run on closed roads and the breath-taking and challenging terrain.
The 81-mile (130 kilometre) route starts in the Perthshire town of Pitlochry and then heads out into the Highlands around Loch Rannoch and Loch Tummel. Given the location, it is a hilly route - there is just under 2,000 metres of climbing.
Last year?s fastest finisher Ed Woodhouse said ?I have done several sportive rides in France, such as the famous Etape du Tour, and this event is just as good.?
In 2007 the ride was included in the Independent newspaper's list of top 50 rides in Britain - in fact, the paper liked it so much, they have joined Adidas as event sponsors.
Entry to the event is open now and costs £49. Anyone aged between 18 and 80 can take part. The spaces seem to be going fast, with over 750 places already taken. You can enter the event online at www.etapecaledonia.co.uk, where you can also find out further information on the ride.
EXTERNAL LINKS
Official event site: www.etapecaledonia.co.uk
Thank you for reading 20 articles this month* Join now for unlimited access
Enjoy your first month for just £1 / $1 / €1
*Read 5 free articles per month without a subscription
Join now for unlimited access
Try first month for just £1 / $1 / €1