Five changes to the World Anti-Doping Code you may not know about
Along with an increase in ban from two to four years, the World Anti-Doping Agency has introduced or amended several measures to prevent doping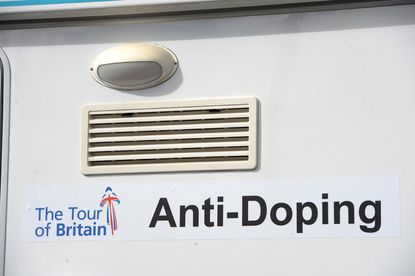 Get The Leadout Newsletter
The latest race content, interviews, features, reviews and expert buying guides, direct to your inbox!
Thank you for signing up to The Pick. You will receive a verification email shortly.
There was a problem. Please refresh the page and try again.
From January 1 2015, the World Anti-Doping Agency (WADA) introduced its amended World Anti-Doping Code. The headline-grabbing change was the increase in length of ban for athletes guilty of doping from two to four years, but there were other potentially wide-ranging changes made too. Here we summarise five significant alterations and additions.
1. If you help an athlete to dope or cover it up, then you're as guilty as they are
WADA used to list eight different types of Anti-Doping Rule Violation (ADRV). This has now been upped to 10, including 'Complicity'. If you have been involved in any way of assisting or covering up an ADRV by someone else, you can now been sanctioned in the same way as if you doped yourself. For example, if you encourage a rider to use banned substances then you too can face a four-year suspension from all activities related to professional cycling.
2. If you deal with a coach who is banned, you could face a two-year ban
Anyone who associates with a banned coach, doctor or physio can face a suspension for up to two years. This 'Prohibited Association' rule has been introduced into the list of ADRVs to prevent athletes from continuing to work with banned medics or coaches who have been proven to have been involved in doping. This could affect a number of individuals and cycling teams who have called upon the services of banned staff. This includes dealing with third parties acting as an intermediary between athlete and banned coach/medic.
The full list of Anti-Doping Rule Violations:
Presence of a Prohibited Substance or its Metabolites or Markers in an Athlete's Sample
Use or Attempted Use by an Athlete of a Prohibited Substance or a Prohibited Method
Evading, Refusing or Failing to Submit to Sample Collection
Whereabouts Failures
Tampering or Attempted Tampering with any part of Doping Control
Possession of a Prohibited Substance or a Prohibited Method
Trafficking or Attempted Trafficking in any Prohibited Substance or Prohibited Method
Administration or Attempted Administration to any Athlete In-Competition of any Prohibited Substance or Prohibited Method, or Administration or Attempted Administration to any Athlete Out-of-Competition of any Prohibited Substance or any Prohibited Method that is prohibited Out-of-Competition
Complicity
Prohibited Association
3. You can have your ban reduced or eliminated if you assist in catching dopers and the people who help them
WADA now has the power to reduce or completely eliminate any ban if the athlete in question admits to doping and helps the authorities by giving substantial information. WADA has the final say on how much the ban is reduced relating to the amount and quality of information given. Any information passed on will remain confidential. This offers an incentive for riders caught doping to say where they obtained their banned substances and whether any other individuals were involved.
4. It's down to international sports federations to educate athletes to prevent doping
WADA's new code makes a clear distinction between information and education, with more emphasis on the latter to prevent doping before it starts. The onus is on International Federations to educate its athletes - in the case of cycling, this is the Union Cycliste Internationale (UCI). The code states: "Education programs should focus on prevention. Prevention programs should be values based and directed towards athletes and athlete Support Personnel with a particular focus on young people through implementation in school curricula."
5. Statute of limitations changed from eight to 10 years
Previously, it was not possible to be charged for a doping violation or act that was over eight years in the past. Exceeding the statute of limitations was something that Lance Armstrong's lawyers tried as a defence for allegations of historical doping back to the 1990s. WADA's statute of limitations has now been increased to 10 years, making it possible for athletes to be charged for doping infringements within that period. For example, this could include freshly revealed evidence of doping or involvement in doping that comes to light, or testing of stored samples from events within that 10-year period.
The full World Anti-Doping Code can be downloaded from WADA's website. UK Anti-Doping has also produced a factsheet outlining the key changes to the 2015 code.
Thank you for reading 20 articles this month* Join now for unlimited access
Enjoy your first month for just £1 / $1 / €1
*Read 5 free articles per month without a subscription
Join now for unlimited access
Try first month for just £1 / $1 / €1