Four-year doping ban comes into force
World Anti-Doping Agency's revised ban for doping came into force from January 1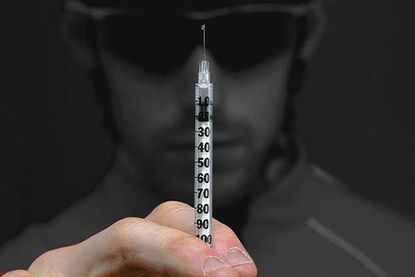 Drug cheats will face a stiffer four-year ban under new rules that came into force from January 1 2015.
The World Anti-Doping Agency's revised rules sees the minimum ban for convicted dopers doubled from two to four years.
Athletes missing dope tests will also face stiffer penalties, with bans upped from 18 months to two years if they miss three tests within any 12-month period.
Those who fail an anti-doping test but subsequently prove they ingested the banned substance without knowledge will face a suspension of two years. This reinforces that there is still onus on the athlete that they are responsible for anything they ingest.
Any athlete that provides information to the authorities that assists in the fight against doping may have their period of suspension from competition reduced.
The changes come as part of WADA's 2015 World Anti-Doping Code, which also sees the statute of limitations increased from eight to 10 years among a number of other additions and amendments.
British Minister for Sport, Tourism and Equalities Helen Grant said: "The purpose of revising the Code is to better protect clean athletes around the world. Successful implementation will mean an innovative and robust anti-doping programme that reaches further than ever before, to more athletes, more support personnel and more sport lovers, all of who want to be part of sport free from doping.
"Like all those who care passionately about clean sport, we have long argued that the Code should be tough on those who cheat. The World Anti-Doping Agency listened and from January 1, we will see tougher sanctions – not just for athletes, but also for those who assist in the doping process.
https://www.youtube.com/watch?v=T3hk4g-2jS8
Thank you for reading 5 articles this month* Join now for unlimited access
Enjoy your first month for just £1 / $1 / €1
*Read 5 free articles per month without a subscription
Join now for unlimited access
Try first month for just £1 / $1 / €1