Five cyclists plunged into sea after Rio de Janeiro bike path collapses
Two people are reported to have died as a wave destroys part of a newly-built cycle path in Rio de Janeiro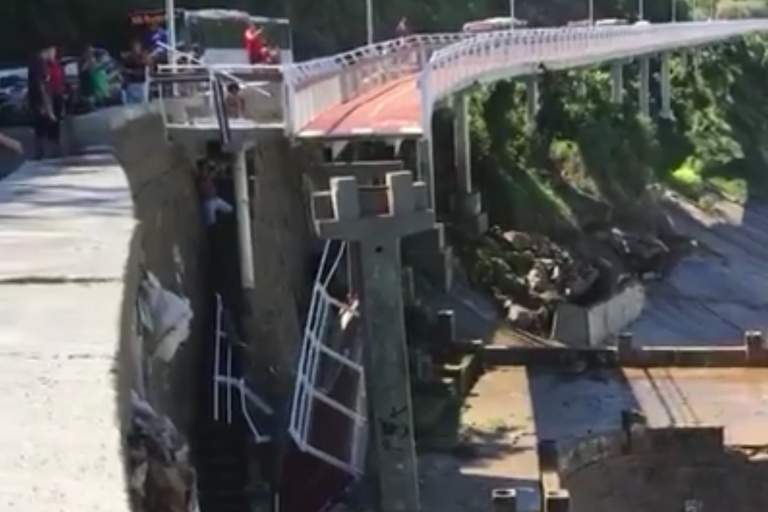 Five cyclists were reportedly sent plunging into the sea after a huge wave destroyed part of a newly-built cycle path in Rio de Janeiro, Brazil.
Unconfirmed reports from Brazilian newspaper O Globo claim that at least two people have died after the 50m high bike path alongside Avenue Niemeyer collapsed just after 11am on Thursday morning.
O Globo says that two bodies were recovered from the sea by firefighters, but witnesses claim that five people were on the bike path at the time it collapsed.
One witness told the newspaper they saw a huge wave hit the rocky slope up from the sea to the road and bike path which came up onto the road and drenched the passengers in a passing bus.
Another witness, Ademir Guedes, said that another rider warned him of the collapsed section of the bike path.
"He warned me, but I thought he was joking. I never imagined the collapse of a newly built bike path. I went slowly to the edge of the cliff. Then the drivers started shouting me warning of the risk," he said
The 3.9km bike path was opened in January ahead of Rio de Janeiro hosting the 2016 Olympic Games.