Former cricketer, Gough, set for charity cycling challenge
Former England bowler Darren Gough will join sportsmen and amateurs on part of a 300-mile cycling challenge to raise money for the Lord's Taverners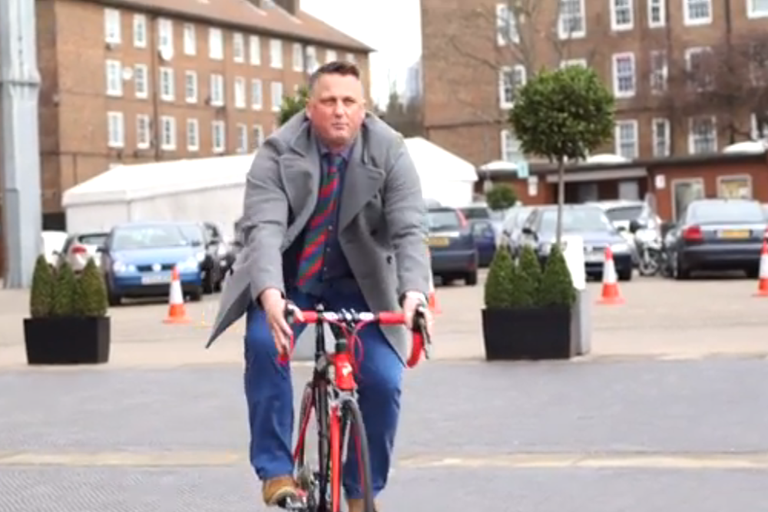 Cricketers on bikes is a more and more common sight, especially now former England wicketkeeper Matt Prior has launched his own team, One Pro Cycling. Now, another former international is getting in the saddle for a challenge to raise money for the Lord's Taverners.
Darren Gough, who snared 229 wickets in 58 Test matches for England between 1994 and 2003, will join other former sportsmen and amateurs on a 300-mile journey between five cricket grounds this summer.
With England set to renew its rivalry with Australia on the pitch in the Ashes this summer, a team of riders, including former diver Leon Taylor and former Premiership footballer Matthew Etherington, will ride between the five venues of the 2005 series: Manchester, Birmingham, Nottingham, Lord's and The Oval (both in London).
>>> Lance Armstrong returns to the Tour de France route for charity ride
Gough will join the troops on one of the stages of the challenge, which takes place over four days between July 12-15, as they raise money to buy five new minibuses for the Taverners, a charity which gives disadvantaged and disabled youngsters a sporting chance.
Former pace bowler Gough took to the dancefloor after his retirement from cricket, winning the BBC's Strictly Come Dancing title in 2005, but admits cycling is not his forte.
"I might have been able to bowl at my peak at 90mph, I might be able to dance at times, but riding a bike is probably going to be the biggest challenge yet for me," he said.
>>> 'One-off' North Devon 100 charity ride set to return for third year
To support Gough's fundraising efforts visit lordstaverners.org/ashescycle or to donate text VELO15 £5 or £10 to 70070