Funeral of Olympic star Bob Maitland next Monday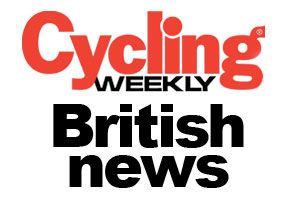 The funeral of the Bob Maitland, the 1948 London Olympic silver medallist, will be next Monday, September 27, at Sutton Crematorium, Sutton Coldfield.
Maitland died from a heart attack in France last month, aged 86. The Birmingham rider was one of Britain's most well respected and well-loved post war road racing stars. And one of the shrewdest, too, his compatriots will tell you.
In the 1948 Olympic Road Race at Windsor Great Park he finished 6th, leading the British squad to the silver-medal position in the team race.
Maitland enjoyed one of the longest racing careers of any cyclist, competing for over 60 years. He was a life-long member of the Solihull CC, and member of Concorde RCC and as well as bringing them honours, he also did his bit helping out at events, too. He could always be relied upon to marshal events.
Paying tribute, British Cycling President, Brian Cookson, said: "Bob was a real lifelong bike rider who loved our sport and played as full a part in it as it is possible to do. His career spanned many generations and he was an inspiration to so many over the years."
Maitland was twice national hill-climb champion, in 1945 and 1949 and he set many time trial records.
He was British road race champion in 1953, and in 1955 rode in the first British team to contest the Tour de France.
His enthusiasm for competition never dimmed. As a veteran he won the 1989 UCI Masters World road race title in the 65-69-year age category,  
at St Johann, Austria.
Then in 1994, he became the only British veteran to win the World Championship Points in Austria, based on hill-climb, time trial, 300-metre road sprint and road race.
After a 50-year career Maitland, aged 70, rode the famous Paris-Brest-Paris randonée, a 1200km non-stop marathon.
When asked why he'd done that, his laconic reply was: "Because I didn't think I could have done it at 80!"
Instead, he celebrated his 80th birthday with an 80-mile ride, inviting guests to join him enroute. Many did, and a reporter from a local radio station tagged along for a few miles, too.
"He was a winner all the way," recalls Dave Orford, President of the British League of Racing Cyclists Association."
In 2002 Maitland was awarded the BLRCA Diploma of Honour, at the BLRC 60th anniversary.
The funeral of the Bob Maitland, the 1948 London Olympic silver
medallist, will be next Monday, September 27, at Sutton Crematorium, Tamworth Road, Sutton Coldfield, B75 6LG at 11.00am