Inquest into death of cyclist on Portsmouth track hears he was positioning for sprint
Inquest has opened into the death of cyclist Richard Phillips-Schofield during a race on the Mountbatten track in Portsmouth in March 2014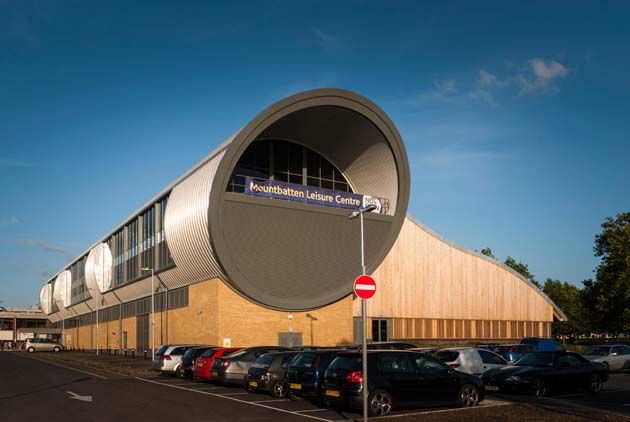 (Image credit: Alamy Stock Photo)
A six-day inquest into the death of cyclist Richard Phillips-Schofield at the Mountbatten Centre track, Portsmouth, on March 11 2014 has heard that he was positioning himself for a sprint just before he crashed.
Police officer Phillips-Schofield suffered severe head and chest injuries as a result of the crash and died in the Queen Alexandra Hospital two days later.
The 33-year-old was taking part in a 60-lap race of the outdoor track with around 45 cyclists. The incident occurred on the last lap of the race as riders were positioning themselves for the sprint, reports the BBC.
Cyclist Thomas Morris told Portsmouth Coroner's Court: "Someone in front of me either pinched against the barriers or they braked because someone moved in front of them, they went down very quickly and others went down.
>>> Velodrome guide: where to ride on the track in the UK
"I went over my handlebars into someone else. There was no swerving or braking, it's straight down. I could see straight away it was serious."
Phillips-Schofield's father Frederick was watching the race at the track, and said that he had not immediately realised that his son had been caught in the crash.
"I didn't know it was Richard," said Frederick Phillips-Schofield. "I don't know how I got on the track, I went over to the scene and I saw Richard there, his number 16, and I realised he was badly hurt."
The track remained closed for an extended period after the incident, despite a petition in June 2014 for it to re-open attracting hundreds of signatures from local cyclists.
It reopened in mid-2016 after repairs were made to its surface and new safety measures were installed.