INTERVIEW: ANNE GRIPPER ON THE BIOLOGICAL PASSPORT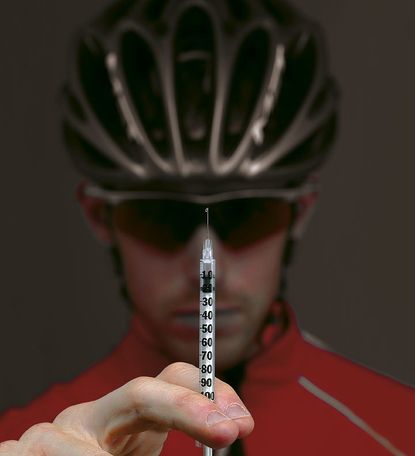 Get The Leadout Newsletter
The latest race content, interviews, features, reviews and expert buying guides, direct to your inbox!
Thank you for signing up to The Pick. You will receive a verification email shortly.
There was a problem. Please refresh the page and try again.
This interview was first published on cyclingweekly.co.uk on October 13, 2008
The Union Cycliste Internationale (UCI) introduced its biological passport system at the start of the year, but has come under criticism lately for failing to implement the ?no-start? rule for riders with suspicious blood values.
And with the French anti-doping authority (AFLD) re-testing blood samples taken at the Tour de France and catching Riccardo Ricco, Leonardo Piepoli and Stefan Schumacher, the assumption is that the French are succeeding where the UCI is failing.
But Anne Gripper, the head of the UCI?s anti-doping team, says this is not the case and that the rash of positive tests have come about because of the spirit of co-operation between the various bodies.
In an interview with Cycling Weekly she explained how the biological passport scheme has been implemented and why those anxious for immediate results need to be patient.
Cycling Weekly: Can you explain how the biological passport scheme has been introduced. It appears that this year, 2008, has been a huge data-capture exercise. Would that be accurate?
Anne Gripper I think that would be fair to say, yes. We have been really pleased with the elements of the passport that have been implemented so far. We really owe a lot to the 18 UCI pro teams. That?s what we should focus on, that is who the programme has been designed for.
They have provided financial support but more importantly they have provided practical support. It?s been really heartening to us that we have been able to carry out the first stage of the biological passport programme in a very good spirit of collaboration.
The teams have been able to influence their riders to co-operate with the programme and the first step has been getting the riders to provide daily whereabouts information.
So every rider contracted to the top 18 teams is now in the ?whereabouts? programme and the biological passport?
AG Yes. They have been providing that information since January. The quality of the information has got better. There are some riders who are more technologically savvy and who embraced it right from the start. Some riders needed more help, either from us or from their teams.
When the ability to update information by SMS [mobile phone text message] became possible, that made it a lot easier for riders to update their information if they were going to a race a day earlier or if they were collecting the kids from school.
They still need to update their three-month plans, saying where they will be [for out-of-competition testing], either using ADAMS [Anti-Doping Administration and Management System, developed by WADA, the World Anti-Doping Agency] or their own national testing agency?s system.
What information has been collected for the passport?
AG Right, so once we know where the athletes are, the second phase is to start to build a biological profile which is unique to each rider. Obviously that takes a lot of time, particularly when we are dealing with more than 700 riders. Whenever samples are taken from riders the information is entered onto the biological passport software and a profile can be built up.
We take four kinds of samples. One is out-of-competition blood samples to build up a haematological profile. Second are pre-competition blood samples, which are taken on the eve of a grand tour or stage race or on the morning of a one-day race. Third we take in-competition blood samples, which are defined as samples taken at least three days into a stage race. By that stage the physiological effects of the competition have started to take place. They are the samples for the blood parameters for the haematological profile of each rider.
We also take urine tests, in and out-of-competition. All out-of-competition samples are tested for EPO, because that is when it is more likely to show up. Some, but not all, in-competition urine tests are tested for EPO.
What is being done with that information?
AG At the moment, the information is being compiled for the passport but [test results] are only being used for stand-alone analysis at the moment.
How many tests has each rider been subjected to? How much data has been compiled so far?
AG High-profile riders will have six, seven, eight blood samples logged so far this year, which is a good start. Obviously the more information we have, the more detailed a picture we can build up and the profiling approach will be fully validated and things will move on a lot more quickly.
How many riders are in the passport system?
AG There are 749 riders in the passport system, from the 18 UCI pro teams and some of the teams from the next level down.
Who is analysing the data?
AG We have a team of nine experts. The 749 profiles were divided up so that each profile is seen by at least one expert. The experts came together in Brussels in September to review the profiles and select any that they thought were abnormal in some way.
We discussed various factors that may have caused an abnormal profile but each of those abnormal profiles has now gone forward for follow-up. We are in the process of getting further information together, more testing will be done, there will be more analysis and then, at that point, we could have a situation where the experts believe there has been blood manipulation. If that is the case, the UCI would then ask for a case of an anti-doping violation to be opened against those riders.
How many suspicious profiles are there?
AG I can?t comment on specific numbers. We have to be particularly cautious about only opening cases of an anti-doping violation in instances that we believe will stand up to legal scrutiny.
If there is any doubt that a case may not stand up, it would be much better for us to collect more data, do more tests and build up a bigger picture and a stronger case.
That is frustrating for everyone and it may look like we are dragging our heels but we are not.
It is frustrating that we cannot yet open cases that clearly, to us, deserve to be opened, but we are being cautious and patient because it is vitally important to the future and credibility of the programme that the first cases we open are watertight. So I have been urging patience rather than rushing.
There is no doubt it is frustrating. There have been cases where there is very strong evidence of blood manipulation and we have said ?surely we?ve got enough now? but we have decided to play safe and collect more data.
Is it the case that at a race such as the Giro d?Italia, for example, there were indicators but no action could be taken because you couldn?t prove it and so certain riders were able to start the Tour de France despite suspicions?
AG It is frustrating. We reassure ourselves that at next year?s big races we will have enough info and we will be able to ensure that riders who have abnormal profiles won?t be able to start.
What is the situation regarding the ?no-start? rule? There is a fear that once this comes in, riders will miss races with ?stomach upsets? or ?knee injuries? because they have been prevented from starting because of some abnormality. How is this different to the 50 per cent haematocrit rule?
AG We haven?t applied the ?no-start? rule on riders who are in the biological passport programme yet on the basis that it was not fair to apply individual limits on some cases and population limits on others until a body of data has been compiled.
Now we have profiles, the ?no-start? rule will be based on the comparison of a sample collected immediately before a race and the rider?s individual profile built up over several months. That will enable us to implement a much more accurate ?no-start? rule.
But it has taken us a while to build up enough samples to have a profile that is robust enough to be able to determine the range of values that we would expect to find in a test conducted, say, two days before the Tour de France.
Now we have enough samples, we can say that a rider has returned a blood sample that has exceeded his own individual limits and will lead to what we call a ?short suspension?. We are working through all the details of this now. WADA has accommodated for that in its new rules.
It seems a grey area. A rider who is prevented from starting a race will automatically be accused of blood doping.
AG The sport is in such a state that yes, the media will assume that a short suspension means a case of definite doping. We are not sure that?s the impression we want to create so we have to be very careful about how this is introduced and perceived.
What we are saying is: ?It seems to us that it may be fairer to the other riders in this particular race that this individual rider does not start, however we do not have enough evidence to say that this is a clear anti-doping violation.?
In the case of an anti-doping rule violation we would apply a 99.9 per cent level of certainty, whereas to apply the ?no-start? rule we would maybe look at applying a 99 per cent level of certainty and apply a short 15-day suspension in order to protect the other riders in the race.
The ?no-start? rule will probably come into full operation during next season.
What is the situation with the substance CERA? Ricardo Ricco tested positive at the Tour de France, but other riders who had used the substance did not test positive.
AG There were some anomalies that showed up during the Giro d?Italia but it was not possible to declare a positive test. During the Tour CERA was detected in Ricco?s urine sample. It is only recently that the blood test to detect CERA was validated. The Tour de France samples are being retested for CERA in the blood.
Ricco said that his doctor had assured him CERA would not be detectable.
AG Our perception is that the ability to detect this has caught some riders completely by surprise. That?s partly due to the pharmaceutical company Roche, who worked with WADA to help work on detection.
Samples are being saved and stored. The biological passport is showing up anomalies that are then followed up with more targeted testing. And the testing is getting better all the time.
The riders should no longer believe the stories that there is an undetectable wonder drug or process because the science of anti-doping is getting almost as quick as the science of the athletes who are trying to get an advantage.
That drug [CERA] was only made available at the start of the year, but by May we know it is in sport and by July there is a test for it.
With the profiles and the individual tests we are able to do much more targeted testing.
If I can give you an example without naming the rider, there was a rider we targeted out of competition because all the pieces of information came together. We observed his test results in competition and out-of-competition and although he had not tested positive we felt there was a case to be followed up.
Then he pulled out of a race he was expected to do well in with a case of tendonitis. This was a few days after it became public that CERA was detectable. So, we thought, this sounds strange. He?s got a very dodgy profile, let?s go and see him at home. Bingo, that [CERA] was what he was doing.
Having all these sources of information is making it easier to focus our resources, and if you think back to 2007, [Alexandre] Vinokourov and [Andrey] Kashechkin wouldn?t even have started the Tour if we?d had the passport running. This year, the passport had only been running six months, by 2009, we will have more and stronger information.
Frank Schleck is alleged to have made a payment to Dr Eufamiano Fuentes but has been racing while his former team-mate Ivan Basso has been suspended. It doesn?t get any easier to draw a line in the sand. If Schleck is found to have made a payment to Fuentes or broken the anti-doping rules in any way, will he be sanctioned?
AG The supposed bank transfer happened in March 2006, which ties in with the time frame that bank payments were being made to Fuentes.
If he [Schleck] is found guilty of an anti-doping rule violation, of course he will be sanctioned. If he is found to have been doing what others were doing, then he will be sanctioned, but we won?t know until we have more information. But it is worth considering that Schleck has been part of the [Rasmus] Damsgaard programme since the start of 2007 and he?s been part of the biological passport system this year. When you put those two bodies of results together it?s highly probable that he has not been doing anything untoward, but that doesn?t mean he would escape sanction for a past offence.
The Spanish legal system has shelved Operacion Puerto but still there is no progress with any sporting sanctions. Is the Spanish impasse the biggest hurdle the UCI currently faces?
AG Yes, it is. It?s the biggest hurdle. WADA has worked on this and we continue to apply pressure to the Spanish officials. Our president Pat McQuaid is a thorn in the side of the Spanish minister for sport with his persistent questions about how things are going. We are confident we will eventually get to a point where the information can be used in a sporting context but it is slow going.
The level of uncertainty over certain riders is very unfair on everyone. In normal circumstances some riders who are implicated would have been coming to the end of their two-year bans by now and would be preparing to come back. Instead they race on under a cloud of uncertainty.
As a sport, we all acknowledge the bad old days, and the thing is, the bad old days are pretty recent. The 2006 Tour de France with its dramatic bookends, first Puerto and then the Landis affair, was a significant turning point and a watershed. It was a real wake-up call not just to the UCI but to the sport as a whole. Since then there has been a significantly different approach.
It?s more than just increasing the testing, it is about changing the cultures in the teams so that they don?t want to turn to doping. They don?t need to look outside for illegal help. It?s not happening overnight but no one said it would.
Of course it is frustrating at times, but the important thing is the results are there for people to see. It?s not ideal that riders are winning races and then test positive weeks or months later, but it is the situation we are in at the moment.
We are really stretched to the max at the moment. We are collecting more data and doing more tests than there have ever been in the history of sport. We just don?t have the arms and legs to get out there to everyone?s houses on a weekly basis. So it has taken time to collect data and it will take time for patterns form and for anomalies to show. The biological passport is a different approach, it isn?t just about the detection of a substance in the blood or urine, it is about spotting manipulation. So, while it has been frustrating that it has taken time to collect all this data, there is definitely a cause to be satisfied with the progress made this year.
RELATED LINKS
The Big Interview: Anne Gripper (November 2007)
Thank you for reading 20 articles this month* Join now for unlimited access
Enjoy your first month for just £1 / $1 / €1
*Read 5 free articles per month without a subscription
Join now for unlimited access
Try first month for just £1 / $1 / €1
Get The Leadout Newsletter
The latest race content, interviews, features, reviews and expert buying guides, direct to your inbox!
Sports journalist Lionel Birnie has written professionally for Sunday Times, Procycling and of course Cycling Weekly. He is also an author, publisher, and co-founder of The Cycling Podcast. His first experience covering the Tour de France came in 1999, and he has presented The Cycling Podcast with Richard Moore and Daniel Friebe since 2013. He founded Peloton Publishing in 2010 and has ghostwritten and published the autobiography of Sean Kelly, as well as a number of other sports icons.