Watch: ITV's Tour de Yorkshire TV advert is wonderfully different (video)
Inspirational trailer for forthcoming live television coverage of the 2017 Tour de Yorkshire features 85-year-old local rider Brian Musson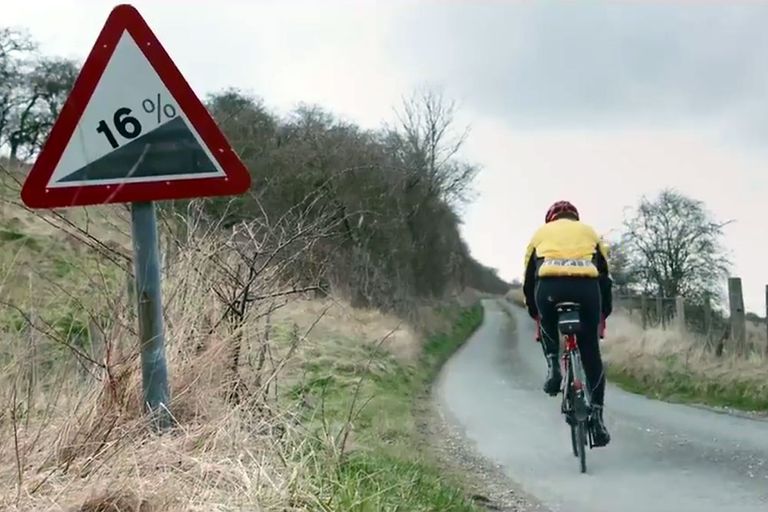 In case you missed it, here's @ITV4's brilliant Tour de Yorkshire advert. Enjoy. #TDY pic.twitter.com/FFqhgLBwBN
— Tour de Yorkshire 🚴 (@letouryorkshire) April 9, 2017
ITV4's trailer for its coverage of the forthcoming Tour de Yorkshire (April 28-30) dispenses with the usual montage of race footage in favour of a more inspirational format.
The short video features 85-year-old local cyclist Brian Musson talking about his passion for cycling and his passion for the scenery of Yorkshire.
Interspersed with footage of Brian riding through the local lanes and enjoying a tea stop, there are brief snippets of the race - cleverly edited in so it looks like Brian is riding along the same roads.
"When I'm riding a bike in the countryside, I'm happy," says Brian. "It's my escape".
>>> Tour de Yorkshire 2017 stage times and where to watch
"When we first realised that we would be getting a three-day Tour de Yorkshire, with professional teams, attracting huge support from the general public, it was absolutely incredible."
Musson, who is chair of the Scarborough Paragon Cycling Club, expresses his admiration for the pro's, riding day-in, day-out and tackling the climbs with apparent ease. It will certainly strike a chord with many cyclists and race fans.
The 2017 Tour de Yorkshire starts in Bridlington on Friday, April 28, and finishes in Fox Valley, Sheffield, on Sunday, April 30. Last year's race was won by Frenchman Thomas Voeckler (Direct Energie), who will return as defending champion.
The Women's Tour de Yorkshire takes place on Saturday, April 29 and was won last year by Kirsten Wild (Hitec Products).