Jess Varnish still battling to get full report into sexism complaints from British Cycling
Track sprinter's lawyer blasts lack of transparency at governing body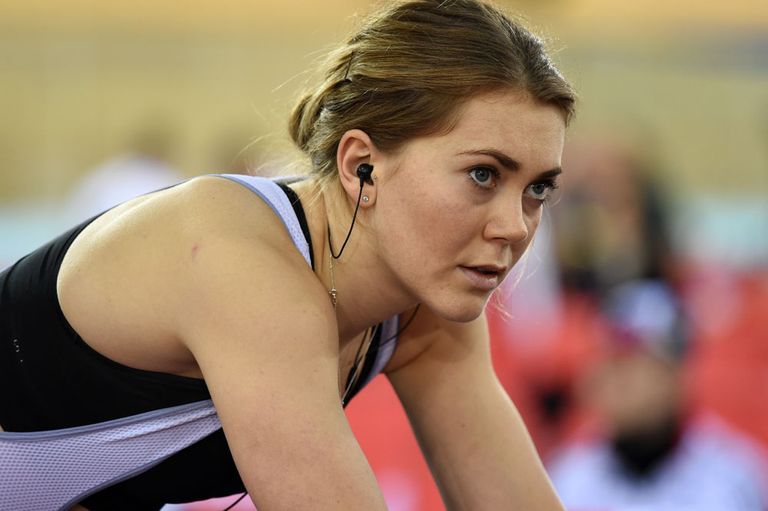 Jess Varnish is still battling to get sight of the full report into her complaint about sexism and bullying against Shane Sutton.
Varnish's complaint was upheld last October, but it emerged in December that only one of nine allegations against Sutton had been upheld.
Shortly following that Varnish's lawyer Simon Fenton, partner at law firm Irwin Mitchell, wrote to British Cycling making a request for large amounts of data related to Varnish under data protection laws. Central to that request was the full investigation report into her allegations.
British Cycling has provided Fenton and Varnish with a raft of documents but Fenton said he still did not believe they had been given the full report.
He told Cycling Weekly: "They have given us as much as they feel they have to and with respect to the Russell report on Jess's complaint about Shane Sutton I don't believe we've had the full report.
"They've given us information on what the allegations are and some redacted evidence of conversations they have had with people. Either it's a very thin report or it's not the complete report. If that's it it's quite unimpressive but if there is more but they are not obliged to release it then that's not transparent."
Fenton was unable to discuss the report or any of the other documents they have provided in detail as British Cycling's lawyers Bird & Bird have written to him claiming the material is confidential. Witnesses who gave evidence to the internal investigation were told their contributions would be anonymous.
However, he said the redacted evidence he had seen had given him "greater confidence" that Varnish's case that she suffered sexist and discriminatory treatment was legitimate.
Varnish was removed from the governing body's elite podium programme in April 2016, shortly after she publicly criticised the management of the squad. She went on to level accusations of sexism against Sutton later that month.
A spokesperson for British Cycling said the organisation had "complied" with Varnish's request for information.
He said: "The request was made by Jess following an investigation by the British Cycling board which upheld an allegation made by her that former technical director Shane Sutton had used inappropriate and discriminatory language.
"The board put on record its sincere regret that this happened and are committed to ensuring the findings of the investigation will help the development of the organisation alongside the independent review into the culture of the World Class Programme."
British Cycling is due to brief riders and staff on the results of a wider report into the culture of the organisation, sparked by Varnish's complaints, and what it is doing to change the organisation on Thursday.
Fenton said: "British Cycling are having a meeting on Thursday and I expect they are going to say it's a new organisation with new attitudes and yet they are not being any more open than they used to be.
"It doesn't seem that different and all we've got is info that is heavily redacted. That from what has been disclosed to me I still don't see how the [Varnish] investigation came to the conclusions it did."