Katie Archibald column: 'Couples only ever break up around the World Championships'
"My theory is that couples only ever break up or get together around the World Championships or the Olympic Games"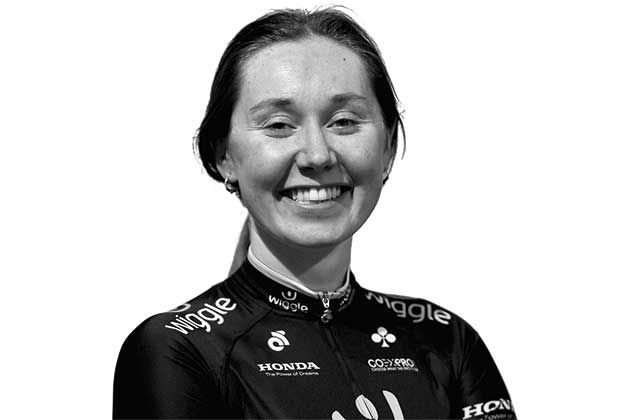 Olympic and world champion, Katie Archibald got into cycling after winning handicap races on a Highland Games grass track. She writes a column for Cycling Weekly each week
I have a theory about relationships. However, a warning: since all my theories rely on pattern recognition — which I refuse to question or examine because all I want to do is spot the same pattern again and again while vigorously shaking my head and chanting "what did I say, what did I say" — many of them are accidentally offensive.
It's a surprising truth when I follow such sound principles to craft them, but there you go. This might be one of those.
My theory is that couples only ever break up or get together around the World Championships or, in an Olympic year, the Olympic Games.
>>> Katie Archibald column: When team-mates turn into rivals
From the anecdotes I've collected at least one party has to be competing at (or even just aiming for) the champs/games, but let me know if you found love in the first week of March this year.
It probably has nothing to do with my theory but it would be nice to hear. Stories of heartbreak will also be welcomed, and a sad-faced emoji is ready and waiting for you in response.
My data collection method, which in layman's terms could be described as 'gossiping', isn't totally foolproof. But let's just assume I'm right, and ask: why?
Maybe we, the riders, organise our lives into annual cycles that discourage changing course on 'the plan' until the end of it. After a World Championships (the peak of most seasons outside Olympic year) you're meant to reset and evaluate what you've done and what you should change.
This should be questions like, "Should I be doing more lifting in the gym?" but, hey, wires get crossed and you end up asking, "Should I be dating Jim?" instead.
>>> Katie Archibald column: 'There are no bad foods, just bad choices'
My boyfriend — previously mentioned in the column as Madison partner from hell and drill owner Angus Gillies — and I started going out after the Worlds last year.
We haven't broken up after this Worlds so it looks like we're set for another 12 months. Well, I'm not going to let him break up with me before then anyway — I'd rather he was miserable than I was wrong.