Lance blasts 'fan' over spamming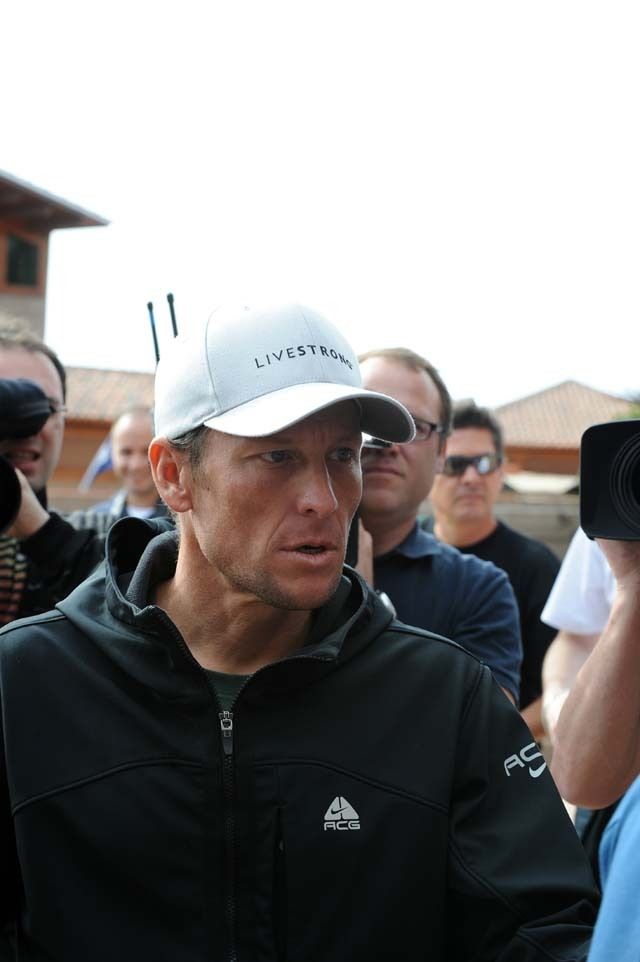 Lance Armstrong got more than he bargained for over the weekend, when he inadvertently sent out his email address to all of his 727,360 followers on the social networking site, Twitter.
The Texan had tried to upload a video onto his cancer charity website, www.livestrong.com, but instead sent out his personal email address.
?I think I?ll try and send out a video the right way this time, without sending out my email address to 700,000 people,? he begins in a video posted to the same website.
?It was a very interesting hour, I got one and I thought it was spam?and then it really started, so I just thought I?d read out some of the emails for you?.
He then proceeds to read through some of his fans? guesses at the initials ?jp? in his email address. One particular response guessed at ?Johnny Pharmstrong, he?s loved by the ladies but has he lied to the fans??
Armstrong then proceeds to spell out this particular ?fan?s? email address.
He reads another of the emails from the same sender: ??Basso is [going] to crush Armstrong like a bug in the Giro?. He?s probably right?.
Lance then comes across yet another email from the same sender and spells out his email address again.
??Sir Lancelot rides again. Doper, cheat, fraud.? OK, that?s enough emails thank you?.
He checks his computer again and spots a further email. ?Another one, the fourth one [from him]! ?EPO, Lance, EPO!? That?s good,? he says.
?Anyway, it was an eventful hour. Now the email?s changed and we?re back to being somewhat anonymous.?
FOR WHAT PURPOSE?
Whatever your opinion of the man, to use a website designed to raise funds for a cancer charity to instead take a cheap shot at a Twitter follower begs some rather pertinent questions.
How does he have time to do this with the Giro d?Italia fast approaching?
Perhaps more importantly: was his comeback not to raise awareness about cancer rather than fuel past fires?
RELATED LINKS
AFLD accuse Armstrong of breaking anti-doping rules
Lance Armstrong's behaviour reported to governing body
Dope testers give Armstrong a haircut
Lance Armstrong: Rider Profile