Leicester cycle improvements branded 'illogical' by motorists
Wider cycle lanes will cause more congestion, claim some residents, but cyclist support mayor Sir Peter Soulsby's plans.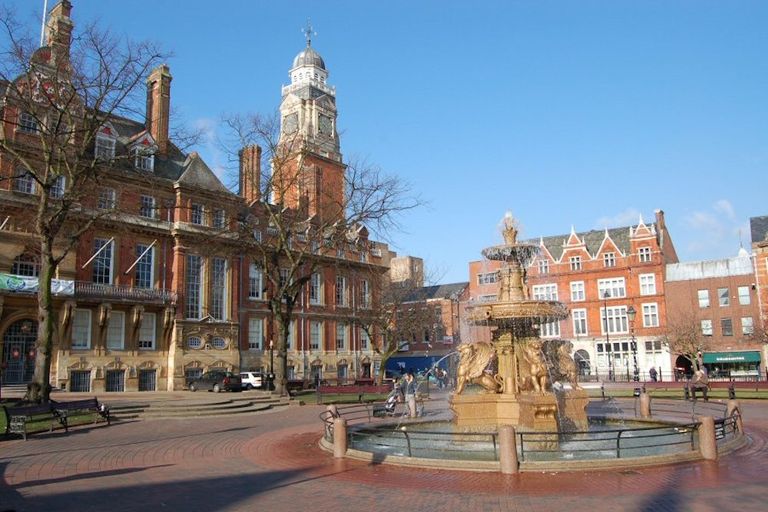 Cyclists in Leicester have put their support behind cycle improvement work branded 'illogical' by some motorists.
Some of the city's busiest traffic lanes are being transformed into wide cycle lanes as part of the mayor Sir Peter Soulsby's city centre renovations.
But one local, Mark Radymski, says that the resultant traffic congestion is making travel harder, affecting businesses and is doubtful that the projects will even improve cycling.
"The traffic jams are getting longer and longer and that is harming businesses in the city centre because they are hard to get to," he claimed.
"I appreciate what the mayor is trying to do to make things more cycle friendly but it is making things worse not better. It's hard to see any joined up thinking."
The mayor refuted Mr Radymski's words, as did Eric Ludlow of Leicester Cycle Campaign: "For 100 years it has been all about the car and that needs to be redressed," Ludlow told the Leicester Mercury
"The mayor is starting to change the balance away from the motorized vehicle to a city designed for cyclists and pedestrians and that is the right thing to do… the mayor's actions are taking us towards that."
Should a petition set up to highlight the frustrations and cause the council to resolve the traffic problems gain a further few hundred signatures and reach 1,500 people, a debate at a council meeting will have to take place on the matter.
Kareem Abdullah and Dirk Wanrooij's Ain Bicycles could well be the only custom bike shop in Egypt, and the pair
Plans to boost infrastructure ahead of 2020 Olympics
Chris Boardman, British Cycling's policy advisor, says cycling training can help curb childhood obesity.
Chris first started writing for Cycling Weekly in 2013 on work experience and has since become a regular name in the magazine and on the website. Reporting from races, long interviews with riders from the peloton and riding features drive his love of writing about all things two wheels.
Probably a bit too obsessed with mountains, he was previously found playing and guiding in the Canadian Rockies, and now mostly lives in the Val d'Aran in the Spanish Pyrenees where he's a ski instructor in the winter and cycling guide in the summer. He almost certainly holds the record for the most number of interviews conducted from snowy mountains.