L'Etape UK and Vélo South sportives cancelled due to rain and gale-force winds
The two major cycling events will not be going ahead as a weather warning has been issued for the weekend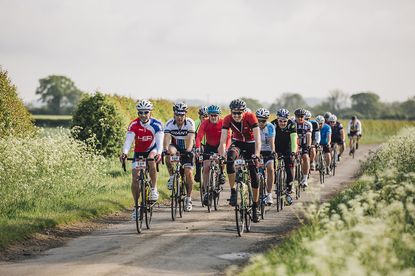 The organisers of L'Etape UK and Vélo South have announced both sportive events will be cancelled due to concerns about the weather.
Both events were due to take place on Sunday, but the Met Office has put a weather warning in place due to forecasts of gale-force winds and heavy rain.
Forecasters are predicting wind speeds of up to 53mph and heavy rain, forcing the organisers to cancel their events due to rider safety.
>>>Brits head to Balearics for 18th Tour of Menorca
A statement from L'Etape UK, posted on the website, said: "We understand this is disappointing news, but the health and safety of our participants, spectators and volunteers, crew and partners is our number one priority.
"After reviewing multiple weather sources and looking at alternative options, we have concluded that it would be unsafe to run the event in the forecast conditions."
The organisers added: "We are so sorry, as we know how much training and effort our riders put into preparing for an event.
"We are also really sad not to get to see all of you enjoying the event on Sunday."
The Tour de France-inspired open road event offers riders three routes – 115, 91, and 47 miles – all setting off from the Lee Valley VeloPark before heading into Essex.
Organisers say they are exploring the possibility of postponing the event until a later date and will confirm this by next Wednesday.
Vélo South is a closed road sportive, starting from Goodwood Motor Circuit in West Sussex.
Around 15,000 riders take part in the event, but the organisers have also had to cancel due to the weather.
A statement from the organisers said: "The entire Vélo South team are devastated that the event will not take place on Sunday and we know this is extremely disappointing news for all of our cyclists, stakeholders and supporters.
"We hope you understand that the good old British weather has in reality left us with no alternatives. "
Vélo South said the event could be rescheduled for a date in 2019, but riders will be given a full refund of entry fees and car parking.
Thank you for reading 5 articles this month* Join now for unlimited access
Enjoy your first month for just £1 / $1 / €1
*Read 5 free articles per month without a subscription
Join now for unlimited access
Try first month for just £1 / $1 / €1