LONDON ALLIANCE OBJECT TO VELOPARK PLANS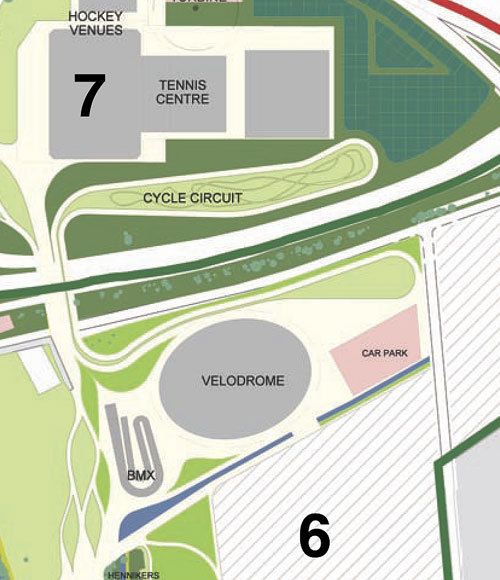 APPALLING, that?s how South Eastern Region?s chairman John Hawkridge described the Olympic Delivery Authority?s downsized plans for the 2012 Olympic Legacy Velopark in Hackney when they were revealed to British Cycling?s London Alliance yesterday (Monday).
The alliance ? formed of three Regions, Eastern, South and Central - were dismayed to learn of the loss of their cycling ideal, as space is taken for housing, tennis courts and allotments.
However, although the Alliance will offer a united front in the hope of negotiating the improvements called for, they differed in their opinions on whether or not the ODA could or would improve on the plan.
As revealed in Cycling Weekly earlier this month, the revised plans squeeze the indoor velodrome, BMX track and one-mile road circuit into a 10 hectare site, instead of the 34-hectares laid out in the original Lea Valley Park Authority plan prior to London winning the Olympic bid.
The speedway track is lost, the small mtb circuit described as unsuitable.
John Hawkridge, Chair, SE Region.
?I?m appalled - the design of the proposed road circuit is awful. It?s like *Rammey Marsh only worse.
There is the velodrome, but basically not much else. Only 150 car park spaces for everyone?
(*Rammey Marsh was the suggested temporary relocation site for Eastway, on a sliver of contaminated land beside the M25, until a ballot of Eastway users forced a change of plan to the cleaner site of Hog Hill)
Trevor Mills chairman of Eastern Region said the Velopark plans were ?unacceptable?.
But he felt there were lots of things the ODA can do to improve upon it.
?Perhaps the circuit can be routed around the hockey and tennis courts. It will need hills.
?I found the meeting encouraging. The ODA is in process of employing a design team. We told ODA we want to work with their design team, to improve on the Velopark plan.?
Peter King, chief executive of British Cycling, a note of exasperation creeping into his voice at the suggestion that cycling is losing out, told Cycling Weekly: "We'll be getting an indoor velodrome and a BMX track!" He said improvements to the other facilties were being sought and he had emailed the considered response of his and the London Alliance to John Arnold at the ODA.
When King receives Arnold?s reply, he said British Cycling would issue a press statement.