London architect says cyclists are being 'slaughtered' by construction vehicles
Peter Murray, chairman of New London Architecture, says architects can help educate the rest of the construction industry about the dangers of its vehicles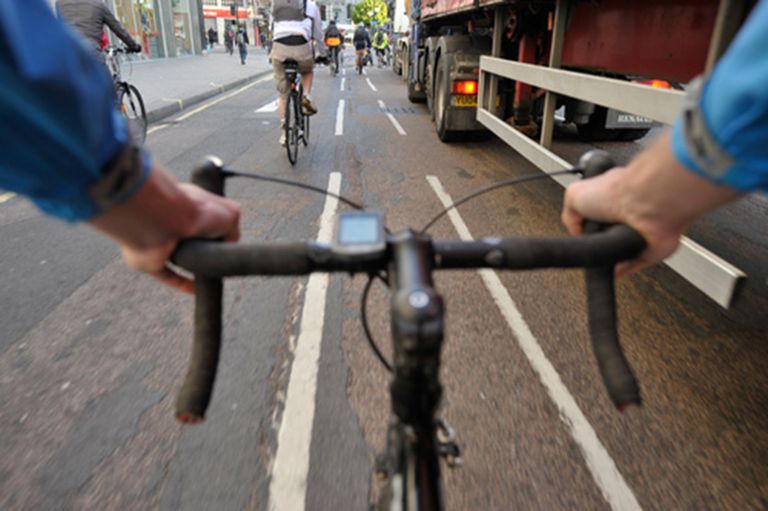 A leading London architect has condemned the role of construction industry vehicles in the deaths of a number of cyclists in the capital, calling recent spate of deaths a 'slaughter'.
New London Architecture chairman, Peter Murray, told the Architects Journal that action is needed from the whole industry after it emerged that four of the five cyclists killed this year were involved in accidents with construction lorries.
>>> Why are lorries responsible for so many cyclist deaths?
Murray, who is a prominent cycling safety campaigner, says architects can help educate their contractors about the dangers their vehicles pose on the roads.
"It is very shocking that construction is responsible for so many deaths," he said. "It behoves all those involved in the industry to make greater efforts to reduce this slaughter.
"Architects should make sure that clients and contractors are fully aware of the issues and that only lorries with properly trained drivers and the necessary safety equipment should be employed on their sites."
>>> Cyclist dies after collision with lorry in central London
Stephen Ratcliffe, director of the UK Contractors Group, told the Journal that the group's members have been working on ways to improve the situation.
"We particularly support the standard on construction logistics and cycling safety," he said.
"It covers issues including advance planning, managing the logistics of deliveries, safety equipment for vehicles, training and traffic control around sites. The standard provides a common industry framework."