London cycle hire should include helmets, says charity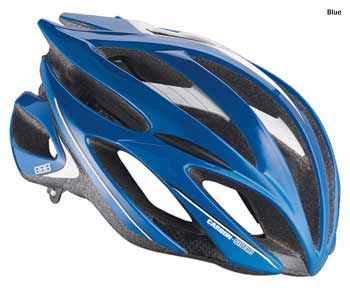 Road safety charity Brake has called for helmets to be included as part of London's Barclay's Cycle Hire scheme.
The charity's statement comes on the back of news that six people have been injured whilst using London's cycle hire bikes since the scheme's launch in July.
"Schemes like the Barclays Cycle Hire project are great but some kind of helmet is surely imperative when users have to travel on such busy roads," a Brake spokeswoman told the Press Association.
"It must be looked at. Wearing a helmet consequently can prevent some fatal or serious brain injuries."
Transport for London (TfL), which runs the scheme, was swift to dismiss the risk of accident whilst using the hire bikes, pointing out that six accidents out of 750,000-plus journeys made since July was a very low ratio.
"The use of cycle helmets in the UK is not a legal requirement, which means it is up to each user to decide whether or not they wish to wear one," said a TfL spokesman.
"In addition, for a helmet to be effective it has to be the appropriate size and fitted properly.
"TfL encourages cycle hire users to consider wearing helmets, as is stated in the scheme's code of conduct."
TfL are currently looking into expanding the scheme outside central London, which currently has 5,000 hire cycles spread between 315 docking stations. Around 70,000 have already subscribed to the scheme since its official launch on July 30, 2010.
Related links
London cycle hire boosts property prices
Cycle Hire users get refund after technical glitch
Mayor Boris launches London Cycle Hire scheme