London cyclists urged to download app to warn Mayor of danger spots (video)
Sign up to the 'Give a Beep' project to put pressure on new London Mayor, Sadiq Khan, to further improve cycling infrastructure in the capital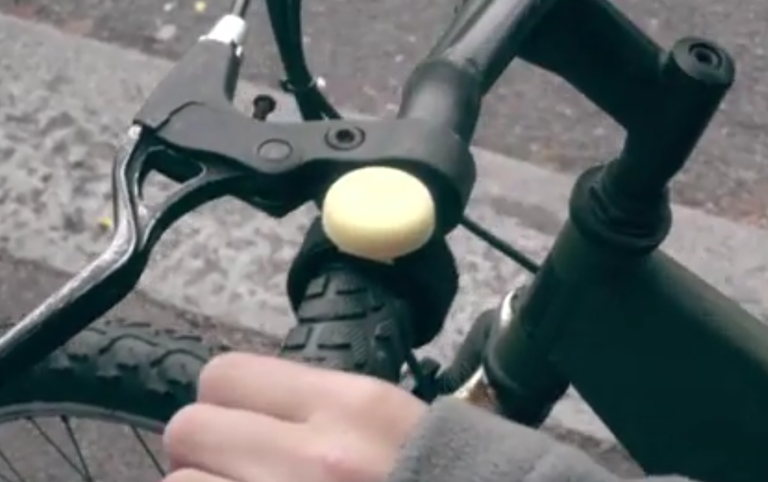 The newly appointed London Mayor, Sadiq Khan, has pledged to improve cycling infrastructure in the capital and now a new app could help you play a part in the scheme.
Created by Swedish firm Hovding, the 'Flic' app hopes to apply political pressure on Mr Khan by encouraging its users to report areas of London where they don't feel safe on their bike.
When paired with a Bluetooth-enabled digital button, the app will send an email to the mayor every time a rider comes across a risky situation, or any time they feel in danger on two wheels.
>>> New London mayor Sadiq Khan must follow through on cycling promises, says Boardman
Anna Katarina Skogh, marketing director at Hövding, said: "London is a world metropolis and has every possibility to be a safe cycle-city. More people should be able to cycle and feel safe while doing so, but today's infrastructure doesn't allow it.
Therefore, would we like to highlight the issue and push forward the campaign for safer cycling, letting cyclists themselves to report about the places that need improving. It's important for us to contribute to a safe cycle-environment – with the perspective of the cyclists as a focus."
>>> Sadiq Khan pledges to increase spending on cycling if voted London mayor (video)
The 'Give a Beep' project will gather information on dangerous areas of the city for cyclists and share that with other riders in the capital, as well as encouraging further improvements to London's infrastructure.
You can get a free digital button by signing up on the London Cycling Campaign website.