London to host round of 2018/19 UCI Track World Cup
UCI announces list of dates and venues for the 2018/19 Track World Cup series, with Lee Valley Velodrome hosting round four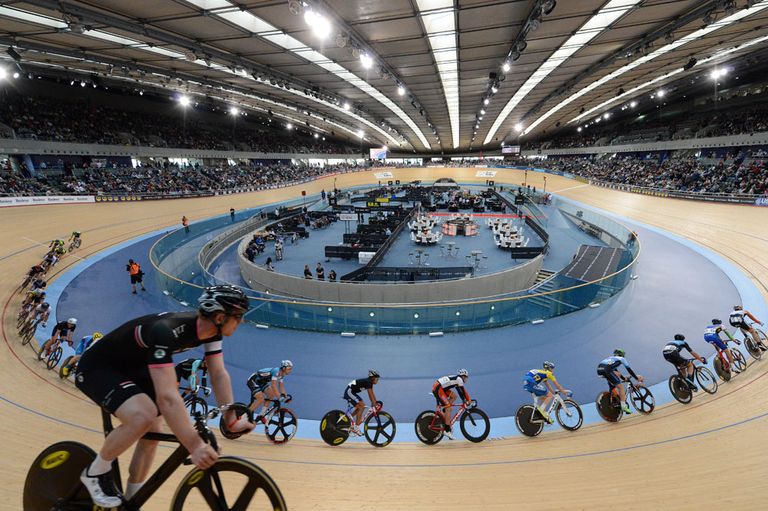 (Image credit: Andy Jones)
The Lee Valley Velodrome in London will host the fourth round of the 2018/19 UCI Track World Cup.
The UCI confirmed the list of dates and venues for its six-date top-tier international track racing series on Monday.
In addition to Great Britain, rounds will also take place in France, Canada, Germany, New Zealand and Hong Kong.
The Saint-Quentin-en-Yvelines velodrome in France – home of the French Cycling Federation – will host the opening round over October 19-21.
Then it is on to Milton in Canada for round two on October 26-28, followed by Berlin, Germany, over November 30 to December 2.
>>> Velodrome guide: where to ride on the track in the UK
London will host round four over December 14-16 in the velodrome that was built for thew 2012 Olympic Games.
After almost a month's break, the series resumes in Cambridge, New Zealand, over January 18-20 for round five and then concludes in Hong Kong over January 25-27.
The rounds will have added importance as any points gained by riders will go towards qualification for the Tokyo 2020 Olympic Games.
After the 2018/2019 Track World Cup has concluded, Poland will host the 2019 Track World Championships in Pruszkow over February 27 to March 3.
http://www.youtube.com/watch?v=O66gHkI-ESs
Major Track Cycling dates for 2018/2019
Junior Track World Championships 2018, August 15-19, Aigle (Switzerland)
Track World Cup round 1, October 19-21 2018, Saint-Quentin-en-Yvelines (France)
Track World Cup round 2, October 26-28 2018, Milton (Canada)
Track World Cup round 3, November 30-December 2 2018, Berlin (Germany)
Track World Cup round 4, December 14-16 2018, London (Great Britain)
Track World Cup round 5, January 18-20 2019, Cambridge (New Zealand)
Track World Cup round 6, January 25-27 2019, Hong Kong (Hong Kong)
Track World Championships 2019, February 27-March 3 2019, Pruszkow (Poland)