Lorry driver with 'no explanation' for crashing into cyclist is spared prison
Alun Tarr's 12-month sentence is suspended for two years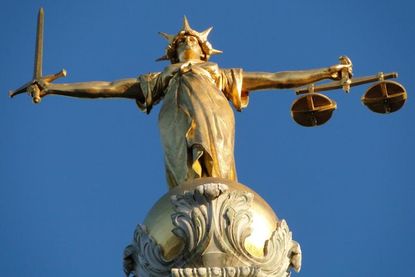 A lorry driver who admitted that he was "avoidably distracted" and had "no explanation" for hitting and seriously injuring a cyclist on an empty road has been spared time in prison.
Alun Tarr crashed into cyclist Anthony O'Rourke in the early hours of February 17 on Queens Drive, Walton, a straight road which was described as being empty with no other vehicles around at the time of the crash, and that O'Rourke had been wearing reflective clothing.
>>> Eight-year prison sentence for hit-and-run driver who killed 'innocent' cyclist
The Bolton News reports that Liverpool Crown Court heard how Tarr had not braked prior to the crash, which left O'Rourke with five broken ribs, two fractures in his neck, a number of cracked vertebrae (including one which was described as being "completely crushed" ), a broken collarbone, and three broken teeth.
O'Rourke, who is also a lorry driver, is currently awaiting physiotherapy to help with his injuries, has been unable to return to work since February, and still suffers panic attacks which means he even struggles to walk his dogs.
Due to face trial for causing serious injury by dangerous driving, Tarr, from Leigh, Greater Manchester, had changed his plea to guilty, telling the judge that he was "avoidably distracted" at the time of the crash.
>>> MPs launch inquiry into soft sentences for drivers who kill or injure cyclists
Representing Tarr, Osman Munir said that his client had "no explanation. He failed to see the cyclist in the road." There was no evidence that Tarr had been distracted by his mobile phone or been under the influence of drink or drugs when the incident took place.
Tarr was sentenced to a 12-month prison sentence, suspended for two years for what the judge, Recorder Andrew McLoughlin, described as a "serious lapse of concentration". He was also given a three-year driving ban, told to carry out 200 hours of unpaid work, and pay £390 in costs.
Thank you for reading 20 articles this month* Join now for unlimited access
Enjoy your first month for just £1 / $1 / €1
*Read 5 free articles per month without a subscription
Join now for unlimited access
Try first month for just £1 / $1 / €1