Lowering speed limits should be government priority, according to cycling campaigners
The Department for Transport have announced plans for 50 new road safety measures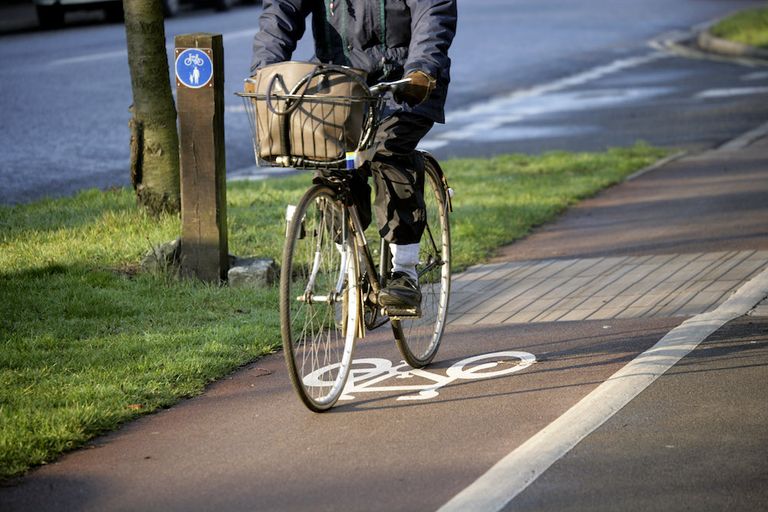 (Image credit: Getty Images)
The government should focus on lowering speed limits as part of the road safety review, according to cycling campaigners.
Last week the Department for Transport announced plans for 50 new measures to be introduced over the next two years.
The projects include cutting insurance for drivers who take cycling proficiency tests, cracking down on cycle lane parking and a new central police unit to review dashcam footage.
Many of the measures have been welcomed by cycling groups, but some have aired disappointment that speed limits are not higher on the government's agenda.
>>> Family pay tribute to 71-year-old cyclist killed in crash with van
Xavier Brice, the chief executive of sustainable transport charity Sustrans, said: "We welcome this wide-ranging and encouraging 50-point action plan that will help to make walking and cycling safer for everyone, and feel safer for everyone.
"Sustrans particularly welcomes the commitment to review the Highway Code in order to better protect and prioritise some of our most vulnerable road users.
"It is disappointing that speed reduction is not addressed more boldly.
"Our recent review of the National Cycle Network highlights the need to create safer spaces for people to walk and cycle, by reducing speed limits and creating more paths away from cars.
"Reducing the speed limit to 40mph on minor rural roads and 20mph in built up areas can play a huge role in making active travel a more welcoming prospect for everyone."
On Thursday (November 22) the government announced 50 new proposals aimed at combatting road rage, encouraging greater mutual respect between road users, and protecting the vulnerable.
Plans include giving councils powers to tackle dangerous cycle lane parking and encouraging authorities to spend 15 per cent of their local transport infrastructure funding on walking and cycling.
A new central police unit will be set up to analyse video evidence from dash and helmet cameras and the Department for Transport will also appoint a new cycling and walking champion.
Drivers could also be offered discounts if they take a cycling proficiency test.
>>> Warning as funding needed for poor surfaces and inadequate signs in National Cycle Network
Cycling and walking minister Jesse Norman said: "Greater road safety – and especially the protection of vulnerable road users such as cyclists, pedestrians and horse riders – is essential.
"We want to improve air quality, encourage healthy exercise, reduce obesity and boost our high streets and economic productivity.
"That means more support for cycling and walking, and that's what these new measures are designed to deliver."
The government is carrying out a cycling and walking safety review and held a public consultation earlier this year.
On Thursday the government published a two-year action plan, based on feedback from 14,000 people.
While many of the measures have been welcomed by the alliance of cycling and walking organisations – made up of the Bicycle Association, Cycling UK, the Ramblers, British Cycling, Living Streets, and Sustrans – the group also urged the government to focus on speeds.
Cycling UK CEO Paul Tuohy said: "Lowering vehicle speeds around people walking, cycling and horse riding doesn't just reduce the danger to them, but also their perception of the danger.
"While the DfT's proposals for amendments to the Highway Code will help save lives, ignoring the threat and dangers of speeding is disappointing. "