Lucky cyclist escapes with bruises after being doored into path of taxi (video)
A London cyclist has a lucky escape after being knocked into the path of a taxi by a driver opening his car door into a cycle lane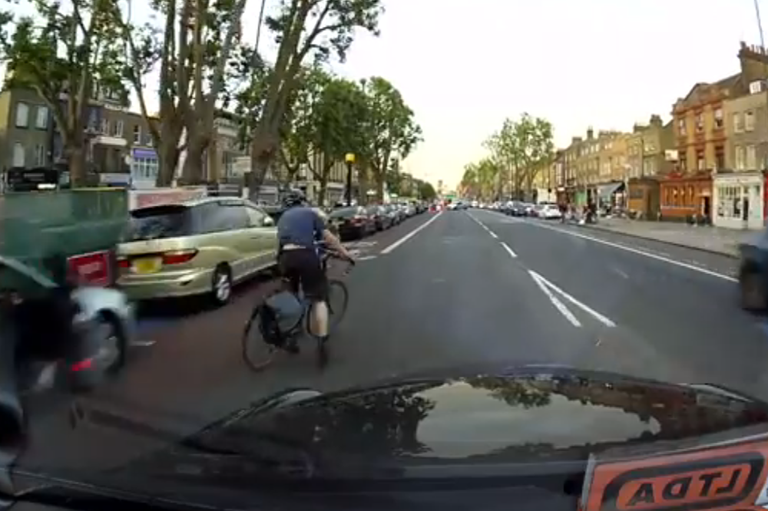 A cyclist in East London suffered a lucky escape when he was hit by a car door and knocked into the path of a taxi, reportedly suffering only cuts and bruises.
The video, filmed on a dashboard camera in Aliraj Miah's taxi as he drove down Mile End Road, shows the cyclist in the bike lane swerving to try and avoid an opening door of a parked car.
>>> Hulk-like cyclist lifts car out of bike lane (video)
The rider can't avoid clipping the car door and stumbling into the middle of the road and in front of Mr Miah's cab. Luckily the taxi driver's quick reactions allowed him to slam on the brakes but the rider still collided with the black cab's bonnet.
While the rider's bike was a little worse for wear, Mr Miah tweeted that the cyclist escaped with just cuts and bruises. The car driver, who is reportedly the man in the white t-shirt who helps the cyclist up, gave his details to the rider and will pay the damages, according to Mr Miah.