Lucky escape for Spanish cyclist who rides off subway platform onto tracks (video)
Madrid Metro say they want to track down the boy who rode onto the subway tracks in order to fine him for riding in the train station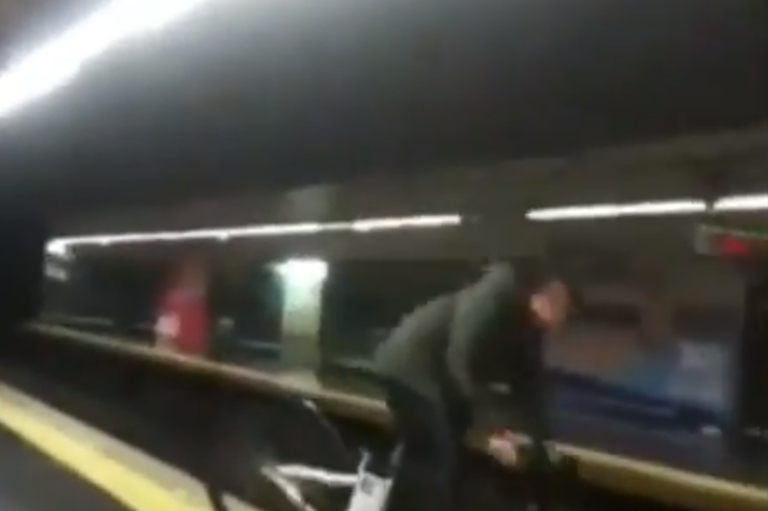 A Spanish teenager got away lightly after a cycling stunt on a subway platform in Madrid went wrong and he ended up on the tracks.
The lad was riding on a bike from Bici Madrid, the city's shared public bike scheme, according to English language newspaper The Local.
>>> Cyclist's crash used to raise level crossing awareness (video)
A video uploaded to YouTube shows the boy rounding a corner onto the platform of Avenida de la Paz station, skidding as he neared the platform edge.
He managed to stay upright, though, and continued down the platform but couldn't brake in time as he continued his stunt and toppled onto the tracks.
>>> Riders take risk over level crossing during Paris-Roubaix (video)
The boy was reportedly pulled from the tracks by his friend, who was recording the video before the next train arrived. They ditched the bike and got on the train.
The Local reports that Madrid Metro are looking to trace the boy and fine him for riding his bike inside the subway.