Luke Rowe column: Here's why the cobbled Classics are nuts
In his latest column, Luke Rowe says why he loves the cobbled Classics - and how he winds up Sky team-mate Wout Poels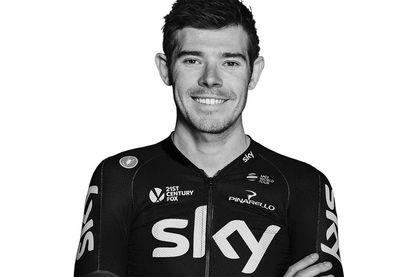 Welshman Luke Rowe is Team Sky's Classics specialist and often the team's road captain, and he writes exclusively each week for Cycling Weekly. He's also a huge Cardiff Devils ice hockey fan
When it comes to the Spring Classics, they are split into two parts. Obviously the cobbled Classics come first, starting this weekend in Belgium with Omloop Het Nieuwsblad and finishing with Paris-Roubaix on April 9. Then come the Ardennes Classics a few weeks later.
All brutal races but for this column I'm referring to the proper Classics, the cobbled ones. I say this with a pinch of salt of course, but I love saying it to my team-mate Wout Poels — after he won Liège-Bastonge-Liège last year it winds him up a treat.
>>> Luke Rowe column: Race radios should remain in the peloton
The Classics are special, there's no two ways about it. Speak to most cycling fans and they say the Classics are the best races to watch and I can assure you they're also the best to ride. If I had only word to sum them up that word would be NUTS!
You go down roads which are only just wide enough for a car to pass through and the fight within the peloton to get to the front for these key pinch points is like being out on a Saturday night at 3am in Merthyr Tydfil.
I also like the fact they are all one-day races; you get one chance, one opportunity. One simple mistake and the race you have prepared for all winter is done and dusted. You must be so efficient and clinical for the whole 250km.
Nothing compares to riding over the cobblestones. It's like having a session on a jackhammer. You cannot appreciate what it's like just from watching on the TV, you've got to do it before you can appreciate just how rough some sectors are.
Fair play, the Belgian fans are also top draw. Their passion for the Classics is a sight to be seen. They'll set up camp along the course, get the ghetto blaster blaring and empty their crate of strong Belgian beer just in time for us to come past. In some of the VIP tents along the course the parties go on hours after the race has finished. Like I said before — nuts!
For riders the Classics are like Marmite – you either love them or hate them. For me I love them, it's the best block of racing all year and here we are just a few days out from the opening weekend so let's be having ya, bring on the stones!
Since writing this column, Luke Rowe placed sixth in Omloop Het Nieuwsblad and third in Kuurne-Brussels-Kuurne. He now takes part in Paris-Nice from March 5-12.
Thank you for reading 20 articles this month* Join now for unlimited access
Enjoy your first month for just £1 / $1 / €1
*Read 5 free articles per month without a subscription
Join now for unlimited access
Try first month for just £1 / $1 / €1