Luke Rowe column: Race radios should remain in the peloton
In his latest column, Luke Rowe argues the case for retaining the use of radios during races on the grounds of safety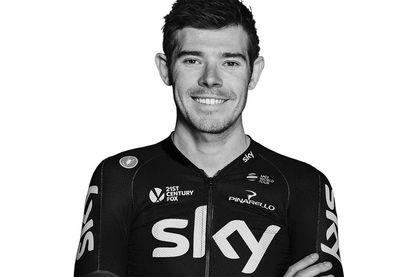 Welshman Luke Rowe is Team Sky's Classics specialist and often the team's road captain, and he writes exclusively each week for Cycling Weekly. He's also a huge Cardiff Devils ice hockey fan
I was racing at the Herald Sun Tour in Australia earlier this month and there was an incident on stage one that got me thinking about the ongoing discussion over the use of radios in races.
Each rider gets one, and also the team directeur sportif following in the convoy behind the peloton does too — a rule that was changed at the start of last season for all WorldTour, .1 and .HC ranked races.
You mainly discuss race tactics, the weather and if the conditions are going to change, fuelling, how riders are feeling and the upcoming roads and terrain. In each team one of the riders will act as a road captain too, who will be the figure making decisions during the race, making the best plan possible to get the best out of the team and attempt to win the race.
There have been calls to ban race radios and remove them from the sport, as it makes racing predictable and less entertaining to watch. All the riders know exactly what is coming ahead as they are given all the information.
For sure in the races I've been in without radios they are looser with more attacking. The roads often catch the riders out, and it becomes easier to take advantage by doing your homework prior to the stage and knowing what's coming up.
>>> Luke Rowe reveals his cycling heroes
In my opinion race radios should remain in the peloton for one simple reason: rider safety. There have been times when there is oil spilt on the road and an ambulance needs to pass by the peloton. Or like the stage in Australia last week when a lorry wasn't able to fully get off the road.
Part of the road had narrowed and the lorry was unable to get completely out of the way for the riders to pass. But the DSs were able to tell us over the radio to expect it in the next few kilometres, so the whole peloton could know it was coming and avoid a potential accident.
Thank you for reading 20 articles this month* Join now for unlimited access
Enjoy your first month for just £1 / $1 / €1
*Read 5 free articles per month without a subscription
Join now for unlimited access
Try first month for just £1 / $1 / €1