Man accused of hitting teenage cyclist and leaving him for dead walks free from court
Lack of evidence causes case against Tyrone Sadler to collapse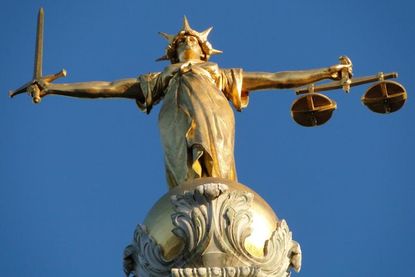 A man accused of hitting a teenage cyclist, driving 80 yards with with his body on the bonnet, and then fleeing the scene has walked free from court after the case against him collapsed.
Tyrone Sadler, 25, had been charged with causing death by driving a vehicle while unlicensed and causing death by driving a vehicle while uninsured, after 15-year-old Adam Jones been hit and killed while riding his bike in West Bromwich in March 2015.
According to the Express and Star, Jones was on his way to his apprenticeship when he suffered catastrophic injuries after being propelled through the window of a blue Volkswagon Bora, dying at the scene.
>>> Texting motorist given nine years in prison for killing cyclist
Wolverhampton Crown Court heard evidence that Mr Sadler's phone was used in the vicinity of the crash shortly before and after the incident and had been used to make a "flurry" of calls shortly after the accident took place, which, according to the prosecution, showed that he was "anxious to communicate with others around him."
Mr Sadler's DNA was also found on a coat in the abandoned car, his credit card was in the glovebox, and he reported the vehicle as stolen the day after Adam Jones was killed.
However there was no CCTV footage of the incident itself, and the driver of the Volkswagon Bora would have had less than 0.89 seconds to react before the collision due to another car ahead.
>>> New software will prevent motorists using phones behind the wheel
Despite describing "wealth of evidence" that Mr Sadler was the driver, Judge Michael Challinor said that "with a heavy heart" the case was not strong enough to go to trial.
"In simple terms the police expert says this was not the fault of the defendant.
"For the case to go to trial there had to be evidence of an 'element of fault' in the driving of the accused in connection with the tragedy.
"It did not have to amount to carelessness but had to be more than simply being in the car that struck the victim. The evidence is not sufficient for him to be properly convicted by a jury."
Thank you for reading 20 articles this month* Join now for unlimited access
Enjoy your first month for just £1 / $1 / €1
*Read 5 free articles per month without a subscription
Join now for unlimited access
Try first month for just £1 / $1 / €1