Manchester cyclists to be offered online course instead of fines for traffic offences
Greater Manchester Police is one of the first to run the scheme, in which cyclists can take a course instead of a £50 fine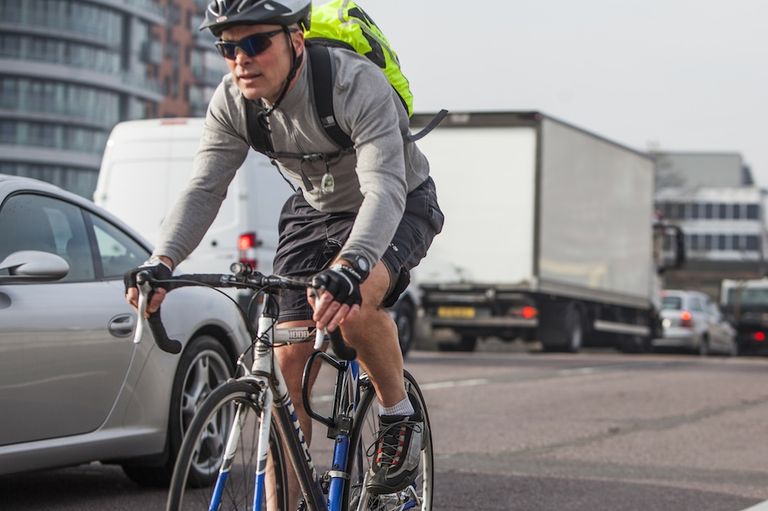 (Image credit: Chris Catchpole)
Cyclists who break traffic violations in Greater Manchester are being offered the chance to take an online course to avoid being lumbered with a £50 fine.
Riders who travel through red lights or cycle on the pavement, for example will now be offered the opportunity to choose in a new scheme, akin to that of a driver awareness course for motorists.
Great Manchester Police are one of the first to take up the scheme, which will give cyclists the opportunity to learn the Highway Code and then take a test to steer clear of the fine. An optional training course will also be available to offenders.
Watch: Buyers' guide to winter cycling gloves
The project is being run in conjunction with AA Tech Drive and the Metropolitan Police, in an attempt to give "cyclists the same opportunity to be educated" as motorists might receive.
"We are educating cyclists in Greater Manchester to follow the rules of the Highway Code on key arterial routes," road policing support officer, Gareth Walker, who helped develop the programme, told the Manchester Evening News.
"Some motorists who commit speeding offences or drive with mobile phones are offered similar courses.
"Over the last three years, we have been trying to devise a degree of parity if you commit minor cyclying offences and this course will train cyclists to ride safely.
"Just like with the driver-alertness course, this gives cyclists the same opportunity to be educated.
"We are trying to make our roads and cycling safer. If we see a cyclist at night without lights then we will give them lights."
More serious offences committed by cyclists include riding when drunk and dangerous riding, both of which can lead to court appearances.