Mayfair residents challenge to London bike hire scheme fails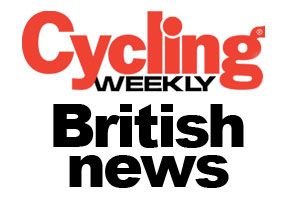 Residents of Mayfair, London's most exclusive district, have lost their case to prevent the area being "defaced" - by the installation of a London bicycle hire docking station.
From July 30, 6,000 bikes in nine boroughs will be made available to rent from 400 docking stations across Central London.
Noel Carroll, 63, asked the High Court to prevent the installation of a docking station near his home on South Audley Street, Mayfair. When the the High Court dismissed his legal challenge, Mr Carroll asked for leave to appeal.
Transport for London said: "The High Court ruled today that the grounds raised by the claimant in this leave to appeal hearing were 'not arguable'. This follows a High Court ruling earlier this year which stated that the claimant did not have an arguable case. TfL say that the South Audley Street site was granted planning consent by Westminster Council in August 2009.
"Installation of the docking station will start shortly, as planned."
Local residents had complained that the docking station is located in a conservation area, close to the Mayfair library and the Grosvenor Chapel, a Grade 11 listed building. They fear the cycle hire facility will lead to additional noise and traffic congestion.
Mr Carroll told BBC News on Friday: "Our beautiful conservation area must not be defaced by this horrible lump of metal. It would bring down this very beautiful place. It would not be a pretty sight."
TfL say they have worked closely with London councils to identify the most suitable locations for docking stations. All applications were subject to planning consent and included a period of consultation.
History shows that Prime ministers have lived in Mayfair since it became established as a most desirable place to live in the 17th century. It is home to the mega rich prepared to shell out £2 million for a two-bed apartment. There are embassies, casinos, night clubs and many exclusive shops.
It has also been famously associated with seamy side of life as depicted in the 1986 film 'Half Moon Street' about high-class prostitution, co-starring Michael Caine and Sigourney Weaver.
Now, the streets of Mayfair with their Bentleys, Rollers, Aston Martins and the full range of Italian machinery will soon become an outpost for London Hire Bikes.
Thank you for reading 10 articles this month* Join now for unlimited access
Enjoy your first month for just £1 / $1 / €1
*Read 5 free articles per month without a subscription
Join now for unlimited access
Try first month for just £1 / $1 / €1
Keith Bingham joined the Cycling Weekly team in the summer of 1971, and retired in 2011. During his time, he covered numerous Tours de France, Milk Races and everything in-between. He was well known for his long-running 'Bikewatch' column, and played a pivotal role in fighting for the future of once at-threat cycling venues such as Hog Hill and Herne Hill Velodrome.