MAZZOLENI FACING TWO YEAR BAN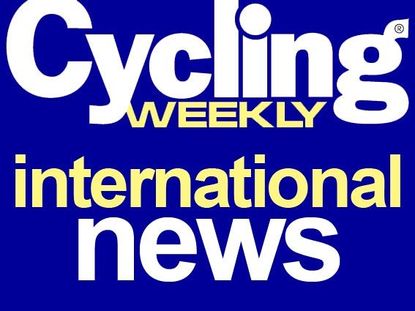 Italy?s Eddy Mazzoleni is facing a two-year ban for his involvement in the ?Oil for Drugs? investigation carried out by Italian police.
On Tuesday the Italian ?Procura Antidoping? investigators of the Italian Olympic Committee formally asked that the former Astana rider is banned for two years after carefully studying the police documents and carrying out a detailed investigation.
Mazzoleni finished third in the 2007 Giro d?Italia after an impressive ride in the Dolomites but has not raced since. Despite ending his contract with Astana and retiring in July 2007, Mazzoleni will now face a full disciplinary hearing and if found guilty will still be banned from working in cycling.
Mazzoleni is the latest of a string of professional and amateur riders to face a ban after being implicated in the ?Oil for Drug? investigation and is the fourth rider from the 2007 Astana team under investigation or suspended for doping. His former Saeco team mate and winner of the 2007 Giro d?Italia Danilo Di Luca has just finished a three month ban for working with Dr Carlo Santuccione, who is at the heart of the ?Oil for Drug? investigation, and other lesser-known riders have already been suspended.
Mazzoleni was named Eddy by his father in honour of cycling legend Eddy Merckx but he never showed the same natural talent of the ?cannibal?. During his 11-year career he won three races and also finished 13th in the 2005 Tour de France but was more famous for his girlfriend Elisa Basso, the sister of Ivan Basso, the rider who is currently serving a ban for his involvement in Operacion Puerto.
Thank you for reading 20 articles this month* Join now for unlimited access
Enjoy your first month for just £1 / $1 / €1
*Read 5 free articles per month without a subscription
Join now for unlimited access
Try first month for just £1 / $1 / €1